Alaska
Laser Tag Source - State of the Week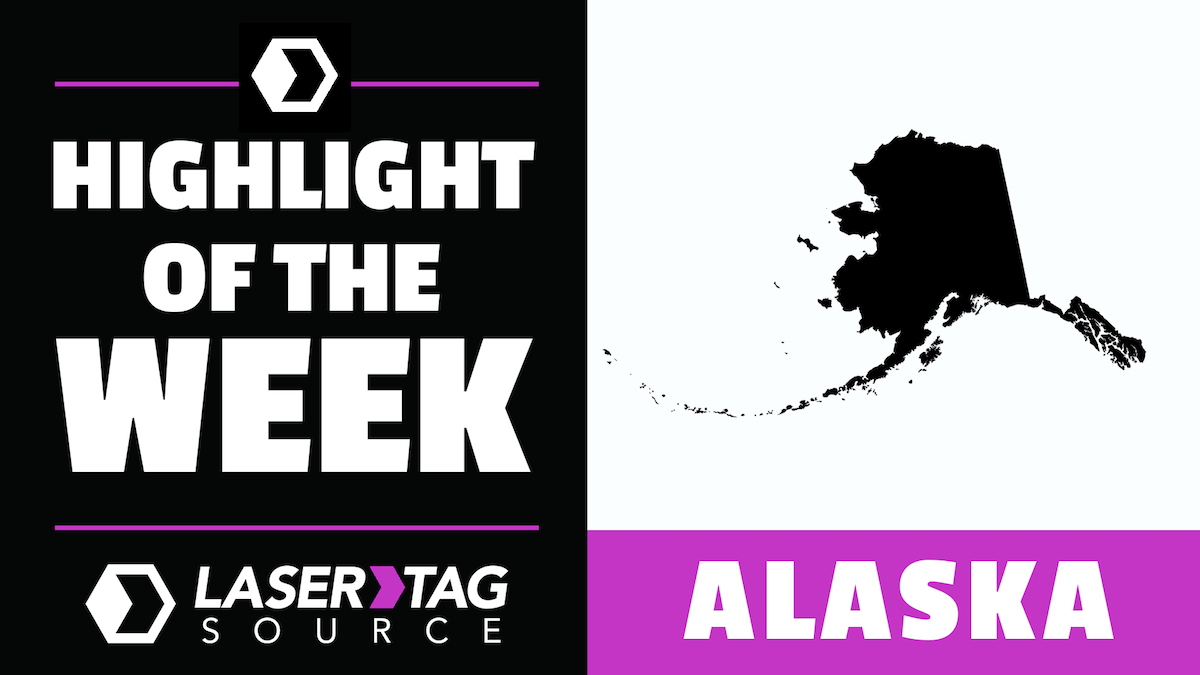 Alaska Quick Facts
State Nick Name: "The Last Frontier" – the name Alaska is derived from the Aleut word "Aleyska," meaning "great land."
State Motto: "North to the Future"
State Capital: Juneau, located in the Southeast region of Alaska, has a population of 33,277 (2015 Estimate of Population, Alaska Department of Labor and Workforce Development)
Of the 20 highest peaks in the United States, 17 are in Alaska. Denali, the highest peak in North America, is 20,320 ft. above sea level.
The Yukon River, almost 2,000 miles long, is the third longest river in the U.S. There are more than 3,000 rivers in Alaska and over 3 million lakes. The largest, Lake Iliamna, encompasses over 1,000 square miles.
Alaska has an estimated 100,000 glaciers. There are more active glaciers and ice fields in Alaska than in the rest of the inhabited world. The largest glacier is the Malaspina at 850 square miles. Five percent of the state, or 29,000 square miles, is covered by glaciers.
Alaska has 6,640 miles of coastline and, including islands, has 33,904 miles of shoreline.
There are more than 70 potentially active volcanoes in Alaska. Several have erupted in recent times. The most violent volcanic eruption of the century took place in 1912 when Novarupta Volcano erupted, creating the Valley of Ten Thousand Smokes which is now part of Katmai National Park.
Laser Tag Source started in 2011 in a closet and has grown to include two warehouses in California and Virginia. In 2014, thanks to a rental in Eagle Lake, Alaska, we became a nation-wide laser tag rental company. Thank YOU Alaska!
<iframe src="https://www.google.com/maps/d/u/0/embed?mid=1vSnfzTsgS_VQU83lmbbz-q3y-E8" width="100%" height="480"></iframe>