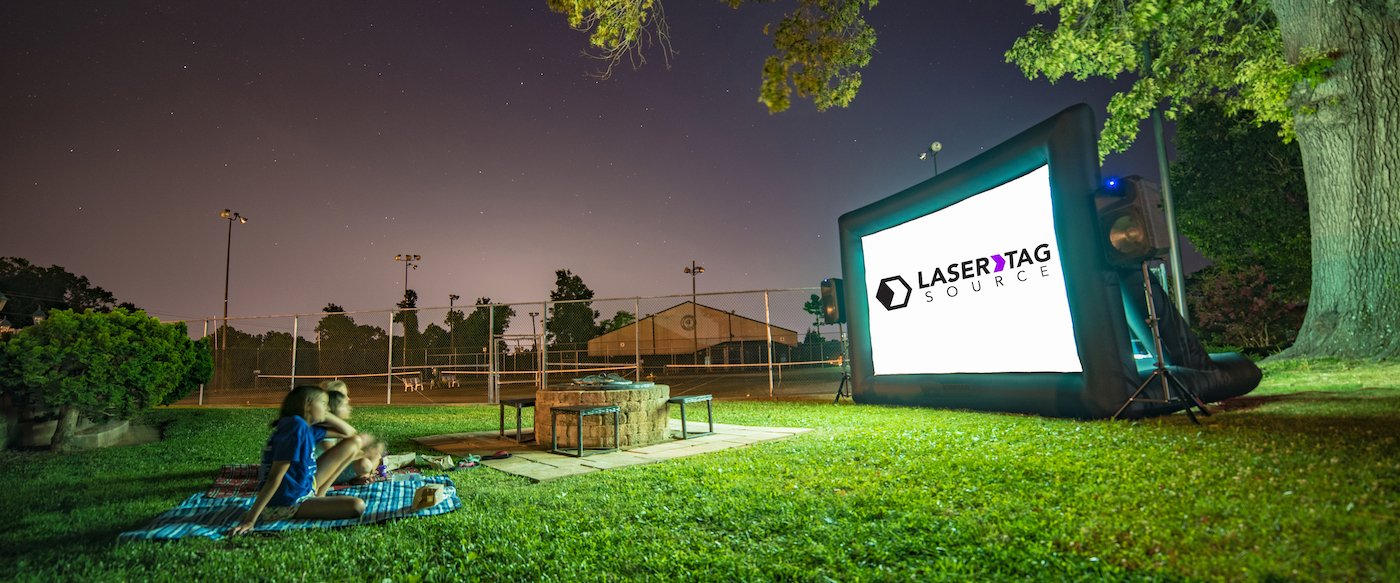 Backyard Movie Theater – $549.99*
*Free Shipping Included
"You know what we should do tonight? Watch a movie on the smallest screen we can find." Said no one, ever. That's why we don't rent out tiny screens. We went with the "Go big or go home" mentality instead. Introducing: The Super Inflatable Party Theater Thing. Admittedly, the name is still a work in progress. So for now, we'll just stick with "Inflatable Movie Screen".
This easy-to-use projector and screen is perfect for any movie night. With 16 feet of glorious high definition, it's like bringing the movie theater to your home! Except, you know, the candy is cheaper and you can bring your own refreshments.
What's included?
When you rent from us, we send you everything you need to have a great night! This backyard movie screen comes with a high-powered blower, making inflation as simple as can be. The projection system is a "short-throw projector", meaning it can sit just a few feet away from the screen and still provide a great image! Speaking of great images, we're including a Blu-Ray player for your convenience, but you can also hook up your own laptop if that's your preferred method. And what's a great movie theater without great sound? Lucky for you, we are including TWO of our Portable Speaker Systems. That way, you get all the wonderful audio you can handle.
Finally, we'll include all of the cords you need, as well as easy-to-follow instructions to make setup quick and simple.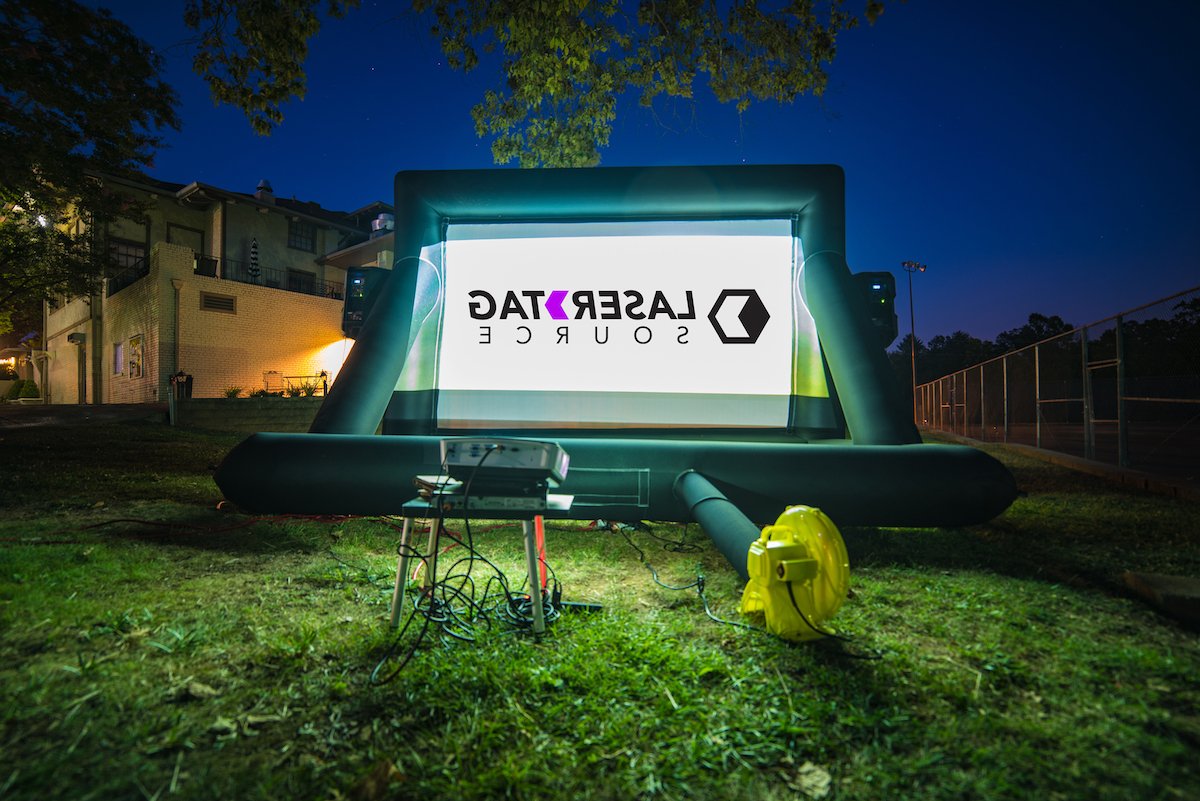 Key Features
High Definition Projector and Blu-Ray Player
16-foot screen (12-foot viewing area)
Blower (Because that giant screen needs to inflate somehow)
Two of our Portable Speaker Systems.
Easy setup and use.
Whether you're looking to entertain hundreds of people, have a fun backyard date night, or any event in between, our big screen rental is the perfect option. To rent this system, simply click the "Place Reservation" button at the top of the screen. And, as always, we rent and ship our equipment nationwide!