Kentucky
Laser Tag Source State of the Week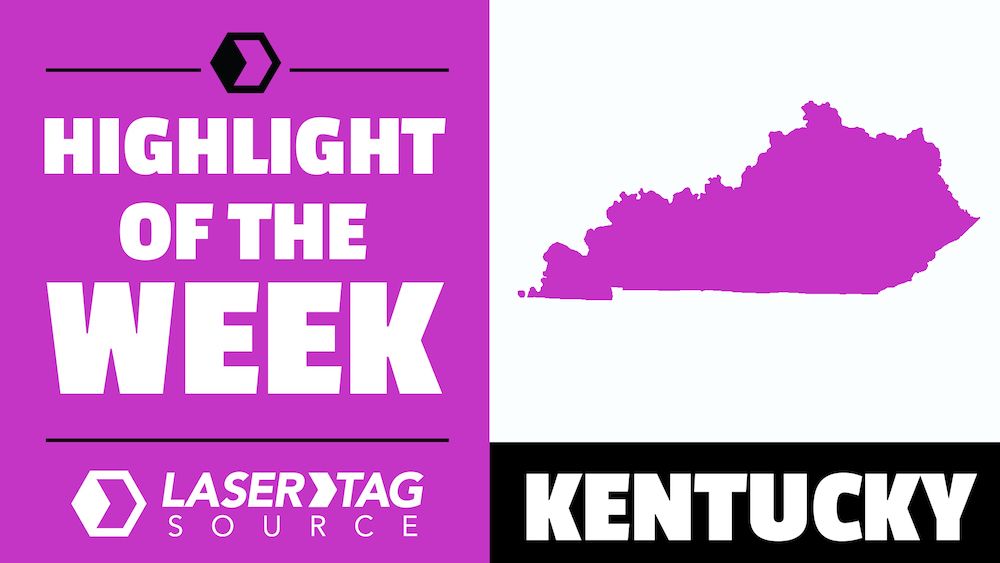 Kentucky Quick Facts
State Nickname: Bluegrass State

State Flower: Goldenrod

State Bird: Cardinal

State Drink: Milk

Number of State Parks: 50
Other Kentucky Facts
Murray State
The town of Murray is home to the Boy Scouts of America Scouting Museum located on the campus of Murray State University.
Kentucky Derby
The Kentucky Derby is the oldest continuously held horse race in the country. It is held at Churchill Downs in Louisville on the first Saturday in May.
Cheeseburgers
Cheeseburgers were first served in 1934 at Kaolin's restaurant in Louisville.
Longest Cave
Mammoth Cave is the world's longest cave and was first promoted in 1816, making it the second oldest tourist attraction in the United States. Niagara Falls, New York is first.
In 1888, "Honest Dick" Tate the state treasurer embezzled $247,000 and fled the state.
Kentucky was the 15th state to join the Union and the first on the western frontier.
Joe Bowen holds the world record for stilt walking endurance. He walked 3,008 miles on stilts between Bowen, Kentucky to Los Angeles, California.
Kentucky-born Alben W. Barkley was the oldest United States Vice President when he assumed office in 1949. He was 71 years old.
More than $6 billion worth of gold is held in the underground vaults of Fort Knox. This is the largest amount of gold stored anywhere in the world.
Cities Laser Tag Source has Shipped to
<iframe src="https://www.google.com/maps/d/u/0/embed?mid=1KAXhdJXCAav2fHCheL4O5nDg8qA" width="100%" height="480"></iframe>