Louisiana
Laser Tag Source State of the Week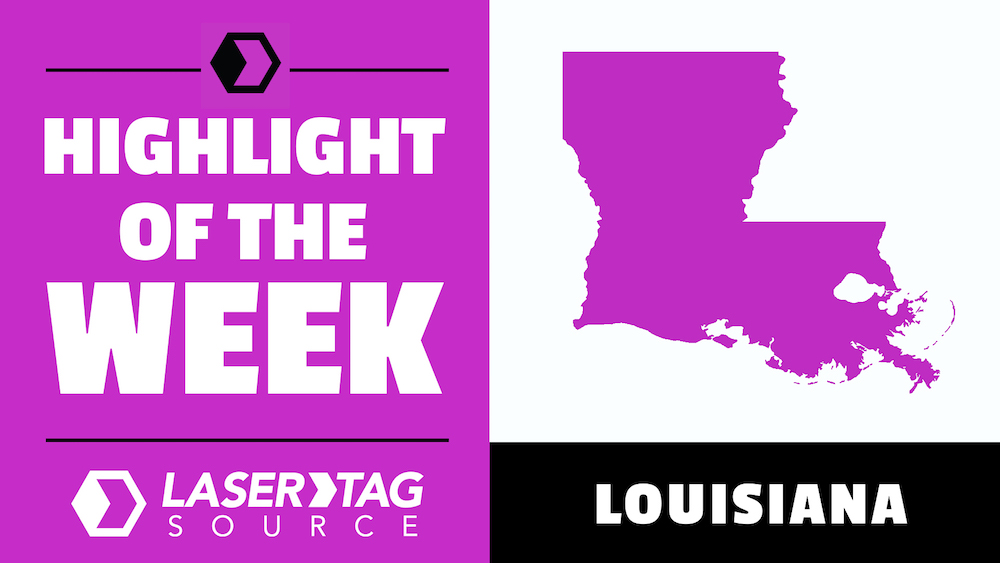 Louisiana Quick Facts
State Bird: Eastern Brown Pelican
State Flower: Magnolia
State Colors: Gold, White, & Blue
State Song: "Give Me Louisiana"
State Nickname: Pelican State
State Donut: Beignets
Other Louisiana Facts
No Counties
Louisiana is the only state in the union without counties. Its political subdivisions are called parishes
Opera
The first opera performed in America was in New Orleans in 1796
King Louis
Louisiana was named in honor of King Louis XIV
Mardi Gras
The world famous "Mardi Gras" is celebrated in New Orleans. Mardi Gras is an ancient custom that originated in southern Europe. It celebrates food and fun just before the 40 days of Lent: a Catholic time of prayer and sacrifice.
Bayou
"Bayou" is French for "slow-moving river"
Cajun
The city of Kaplan, Louisiana is referred to as "The Most Cajun place on earth".
Louisiana has the tallest capitol building in the US
Louisiana has the longest overwater bridge in the world
Lowest altitude in New Orleans
Price the US paid to France for the Louisiana Purchase
Cities Laser Tag Source has Shipped to
<iframe src="https://www.google.com/maps/d/u/0/embed?mid=1J-RU0ci1bAqaqLbPyfvsTmZoZWI" width="100%" height="480"></iframe>