Maine
Laser Tag Source State of the Week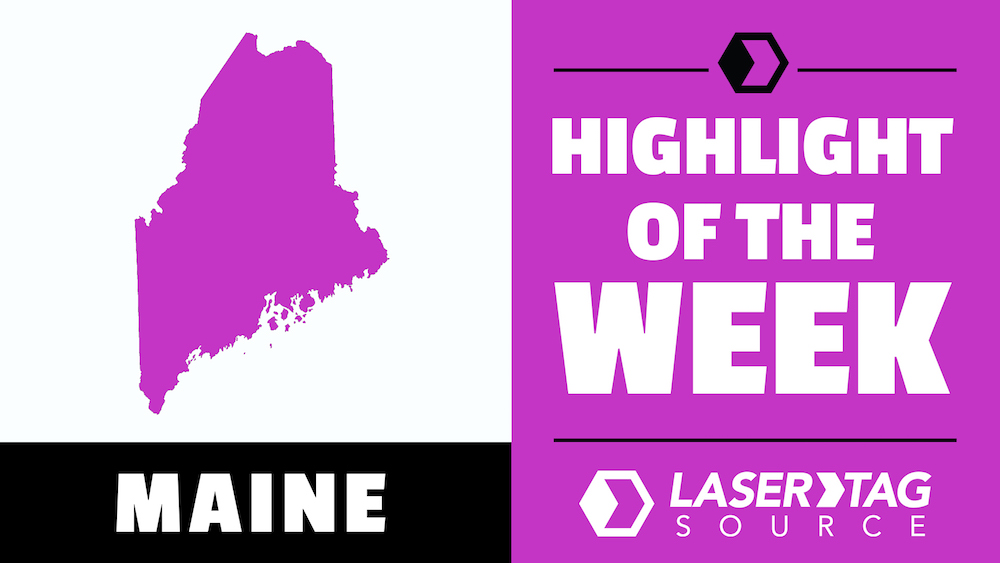 Maine Quick Facts
State Bird: Chickadee
State Insect: Honeybee
State Dessert: Blueberry Pie
State Animal: Moose
State Nickname: The Pine Tree State
State Motto: "Dirigo," Latin for "I Lead"
Other Maine Facts
Acadia National Park
Acadia National Park is the 2nd most visited park in the United States
First Sun Rise
Eastport is considered to be the first city in the United States to see the sun rise.
First Incorporated City
York became the nation's first incorporated city in 1642
Numerous Harbors
It is believed that all the world's navies could anchor in Maine's numerous deep harbors.
Longfellow
Henry Wadsworth Longfellow was born in Portland, Maine.
90 Percent of the country's toothpicks are manufactured in Maine
40 Million Pounds of lobster is caught off the coast of Maine every year (about 90% of all lobster in the United States)
99 Percent of all blueberries in the United States are from Maine.
5,268 feet: Elevation of the Mount Katahdin summit, the highest point in Maine.
542,629 Acres: Amount of Maine covered in National and State Parks
Cities Laser Tag Source has Shipped to
<iframe src="https://www.google.com/maps/d/u/0/embed?mid=1t_mWDmdAwNeiO38-gRvJ6DrCjmA" width="100%" height="480"></iframe>