Maryland
Laser Tag Source State of the Week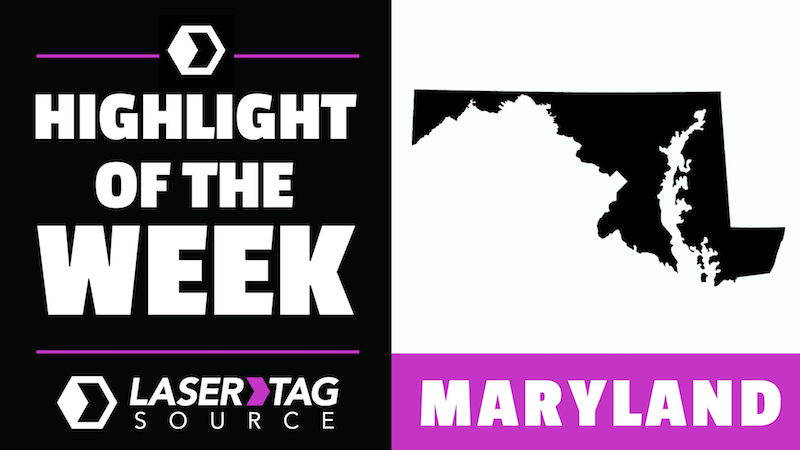 Maryland Quick Facts
State Bird: Oriole
State Boat: Skipjack
State Crustacean: Blue Crab
State Sport: Jousting
State Nickname: The Old Line State
State Tree: White Oak
Other Maryland Facts
Naval Academy
The United States Naval Academy was founded in Annapolis in 1845.
First School
King Williams School was the first school in the United States. It opened in 1696.
Babe Ruth
Hall of Fame baseball player, Babe Ruth, was born in Baltimore.
Helping out
Maryland gave up some of its land to form Washington, D.C.
U.S. Capital City
Annapolis once served as the capital of the United States.
Land covered by forests in Maryland
elevation of Maryland's highest point, on Backbone Mountain.
height of Muddy Creek Falls, the tallest waterfall in Maryland.
9,687,653; 9th most populous in United States (as of 2010 census)
Cities Laser Tag Source has Shipped to
<iframe src="https://www.google.com/maps/d/u/0/embed?mid=17uCYozpxsQnKQPBXYj4nn4riJZk" width="100%" height="480"></iframe>
More Information
http://www.50states.com/facts/maryland.htm
https://statesymbolsusa.org/states/united-states/maryland