Massachusetts
Laser Tag Source State of the Week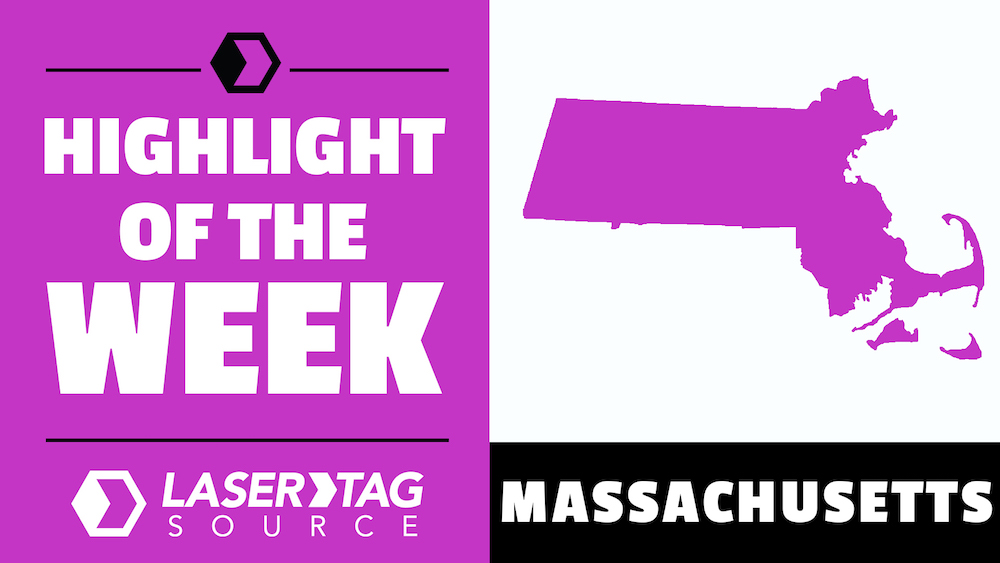 Massachusetts Quick Facts
State Dessert: Boston Cream Pie
State Berry: Cranberry
State Capital: Boston
State Dog: Boston Terrier
State Nickname: The Bay State
State Flower: Mayflower
Other Massachusetts Facts
Subway
Boston built the first subway system in the United States in 1897.
Presidents
Norfolk County is the birthplace of four United States presidents: John Adams, John Quincy Adams, Fitzgerald
Kennedy, and George Herbert Walker Bush.
Newspaper House
There is a house in Rockport built entirely of newspaper.
Harvard
Harvard was founded in 1636 as the first college in North America.
Thanksgiving
The first Thanksgiving Day was celebrated in Plymouth in 1621.
Massachusetts By the Numbers
for the Boston Celtics; that's the most in the NBA
Salem Witch Trial Documents
Cities Laser Tag Source has Shipped to
<iframe src="https://www.google.com/maps/d/u/0/embed?mid=1j8QSsA0Qk3FQ2QVYov8gb3LN9P4" width="100%" height="480"></iframe>
More Information
http://www.50states.com/facts/massachusetts.htm
https://statesymbolsusa.org/states/united-states/massachusetts