Michigan
Laser Tag Source State of the Week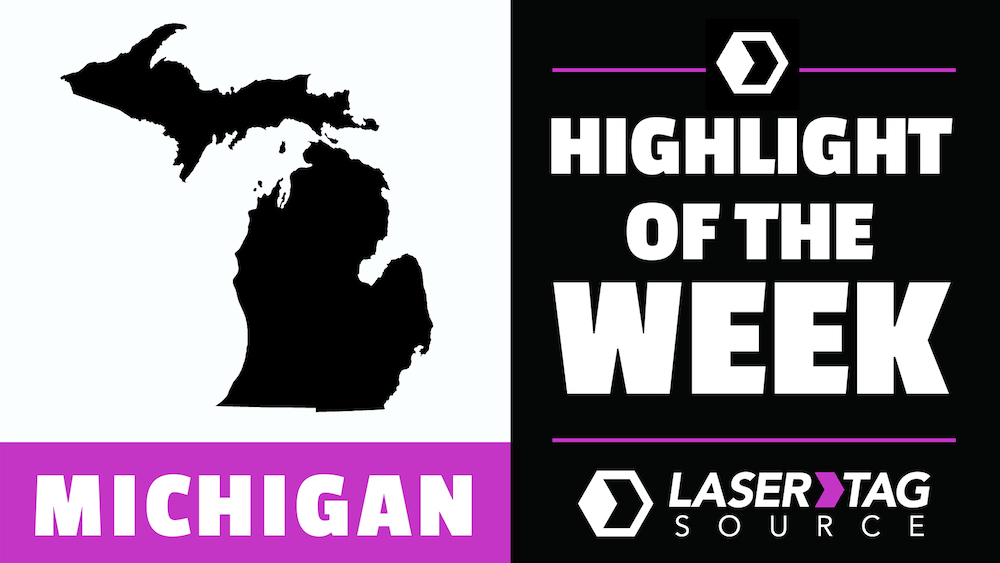 Michigan Quick Facts
State Capital: Lansing
State Bird: Robin Redbreast
State Fossil: Mastodon
State Fish: Brook Trout
State Nickname: The Great Lakes State
State Flower: Apple Blossom
Other Michigan Facts
Car Capital
Detroit is known as the Car Capital of the World.
Ford
Gerald Ford grew up in Grand Rapids, Michigan.
Longest Shoreline
Michigan has the longest freshwater shoreline in the world.
A lot of shoreline
Michigan has more shoreline than any other state except Alaska.
First Police Radio
In 1929, Michigan State Police established the first police radio system in the world.
Length of the Mackinac Bridge, one of the longest suspension bridges in the world.
Farthest distance one can be from a Great Lake while in Michigan.
Cities Laser Tag Source has Shipped to
<iframe src="https://www.google.com/maps/d/u/0/embed?mid=1fSv7Nrg-op0TikxzNzYDxRaTaWg" width="100%" height="480"></iframe>
More Information
http://www.50states.com/facts/michigan.htm
https://statesymbolsusa.org/states/united-states/michigan