Missouri
Laser Tag Source State of the Week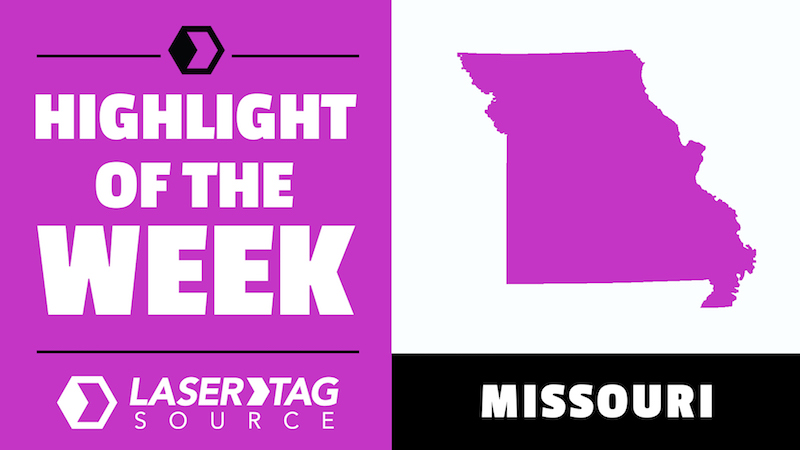 Missouri Quick Facts
State Capital: Jefferson City
State Bird: Bluebird
State Animal: Mule
State Tree: Flowering Dogwood
State Nickname: The Show Me State
State song: "Missouri Waltz"
Other Missouri Facts
Gateway
St. Louis is known as "The Gateway to the West"
Boulevards and Fountains
Kansas City has more boulevards than Paris and more fountains than any city except Rome.
Earthquake
The most powerful earthquake to strike the U.S. was centered in Missouri.
Thomas Jefferson
Jefferson City, Missouri, is named after Thomas Jefferson
Little House on the Prairie
Laura Ingals Wilder, author of Little House on the Prairie, grew up in Missouri.
Height of Taum Sauk Mountain, the highest point in Missouri.
Height of St. Louis native Robert Pershing
Height of the St. Louis Arch
Cities Laser Tag Source has Shipped to
<iframe src="https://www.google.com/maps/d/u/0/embed?mid=1OISYvCakeSHkHxWAj6esd-WbHZg" width="100%" height="480"></iframe>