Montana
Laser Tag Source State of the Week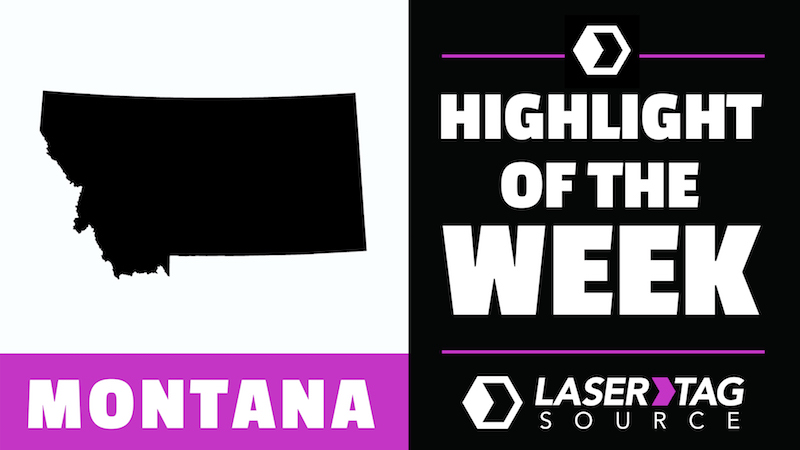 Montana Quick Facts
State Capital: Helena
State Bird: Western Meadowlark
State Animal: Grizzly bear
State Tree: Ponderosa Pine
State Nickname: The treasure state
State flower: Bitterroot
Other Montana Facts
Mountain Name
Montana's name comes from the Spanish word mountain
Crown Jewels
The Montana Yogo Sapphire is the only North American gem to be included in the Crown Jewels of England.
A lot of mammals
No state has as many different species of mammals as Montana.
Ghost Town
Montana's first territorial capital, Bannack, has been preserved as a ghost town state park along once gold-laden Grasshopper Creek.
First Jail
The notorious outlaw, Henry Plummer, built the first jail constructed in the state.
…and 1 mile wide: Beaver Creek Park has the largest park in the United States
The highest point in the state is Granite Peak.
Virginia City is considered to be the most complete original town of its kind in the United States
of water and 185 miles of shoreline: Flathead Lake is considered the largest natural freshwater lake in the west.
Number of lakes within the boundaries of Glacier National Park.
Cities Laser Tag Source has Shipped to
<iframe src="https://www.google.com/maps/d/u/0/embed?mid=1kJnzq4_JsxkKlobgdnohsr0ObWs" width="100%" height="480"></iframe>