Nebraska
Laser Tag Source State of the Week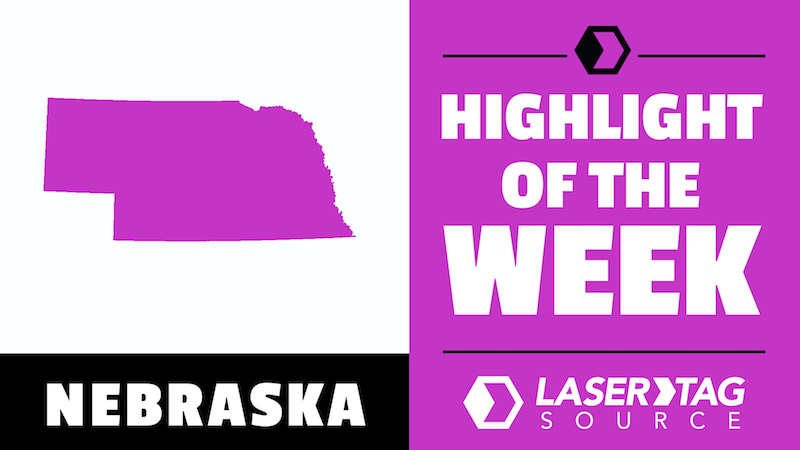 Nebraska Quick Facts
State Insect: Honeybee
State Motto: Equality Before the Law
State Gem: Blue Agate
State Bird: Western Meadowlark
State Nickname: The Cornhusker State
State song: "Beautiful Nebraska"
Other Nebraska Facts
American Desert
Nebraska was once known as "The Great American Desert"
A lot of rivers
Nebraska has more river mileage than any other state.
Landmarks
Chimney Rock was the most-mentioned landmark in the journals of Oregon Trail travelers.
College Baseball
Omaha is the home of the College World Series.
Strobe Light
Dr. Harold Edgerton of Nebraska was the inventor of the strobe light.
The capacity of the world's largest porch swing, located in Nebraska.
Number of Army ports in Nebraska open to the public
Largest weight room in the country, located at the University of Nebraska-Lincoln
The cost of Nebraska's capitol building, completed in 1932.
Number of consecutive winning seasons for the University of Nebraska Cornhuskers.
Cities Laser Tag Source has Shipped to
<iframe src="https://www.google.com/maps/d/u/0/embed?mid=15QxnFG3DjVqk9tN6kqpjDwaWpEs" width="100%" height="480"></iframe>