New York City
Laser Tag Source Highlight of the Week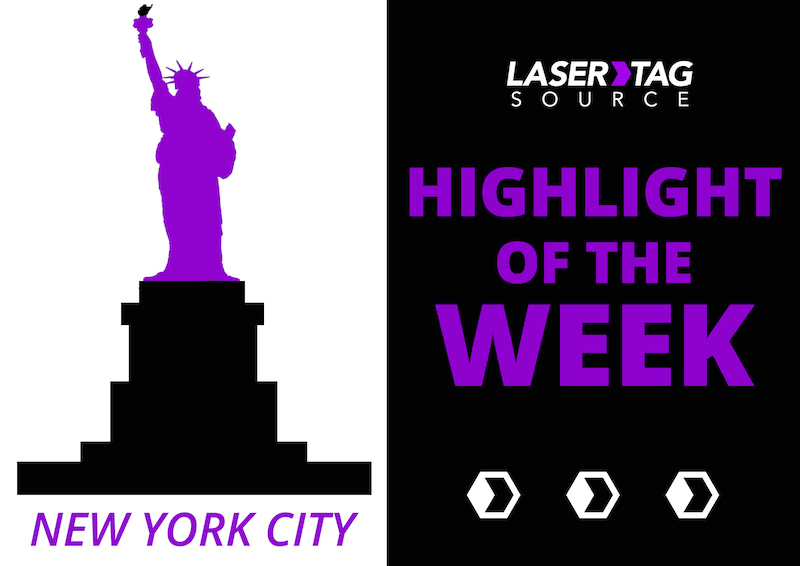 New York City Quick Facts
Population: 8.55 Million
Professional Sports Teams: 10
Nickname: The Big Apple
Other New York City Facts
Empire State Building
The Empire State Building took just over one year to build.
Largest Art Museum
The Metropolitan Museum of Art is the largest art museum in the western hemisphere.
Statue of Liberty
The Statue of Liberty's "full name" is Liberty Enlightening the World.
6th Avenue
6th Avenue is also known as Avenue of the Americas.
The Big Apple
"The Big Apple" was first coined by Edward S. Martin, author of "The Wayfarer of New York"
New York City By the Numbers
Number of uniformed police officers in New York City.
Number of uniformed firefighters in New York City.
Number of World's Fairs in NYC since 1900.
Height (in feet) of One World Trade Center.
Size (in square miles) of Central Park.
Cost (in dollars) of the Empire State Building.