New York
Laser Tag Source State of the Week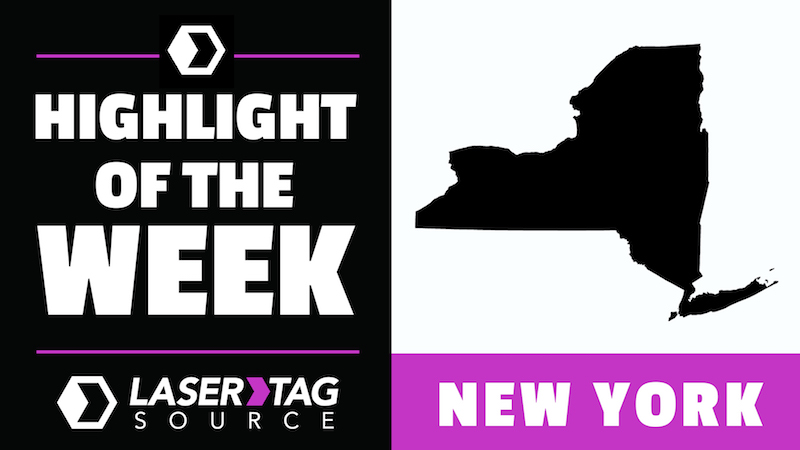 New York Quick Facts
State Capital: Albany
State Beverage: Milk
State Animal: Beaver
State Flower: Rose
State Gem: Garnet
State Snack: Yogurt
Other New York Facts
Fashion Institute
The Fashion Institute of Technology in Manhattan is the only school in the world offering a Bachelor of Science Degree with a Major in Cosmetics and Fragrance Marketing.
Horseheads Village
Horseheads is the first and only village in the United States dedicated to the service of the American military horse.
First State Park
Niagara Reservation became the first state park in the United States.
Toilet Paper
Joseph C. Gayetty of New York City invented toilet paper in 1857.
First Pizzeria
Gennaro Lombardi opened the first United States pizzeria in 1895 in New York City.
First American Chess Tournament was held in New York
Governor Thomas E. Dewey Thruway is the longest toll road in the United States
longest Baseball game in baseball history was between Rochester vs. Pawtucket Red Sox
New York's highest waterfall, Taughannock
Cities Laser Tag Source has Shipped to
<iframe src="https://www.google.com/maps/d/u/0/embed?mid=1Br93ErxViokaEQxFwwI2dX8Uhhg" width="100%" height="480"></iframe>
More Information
http://www.50states.com/facts/new-york.htm
https://statesymbolsusa.org/states/united-states/new-mexico