Oregon
Laser Tag Source State of the Week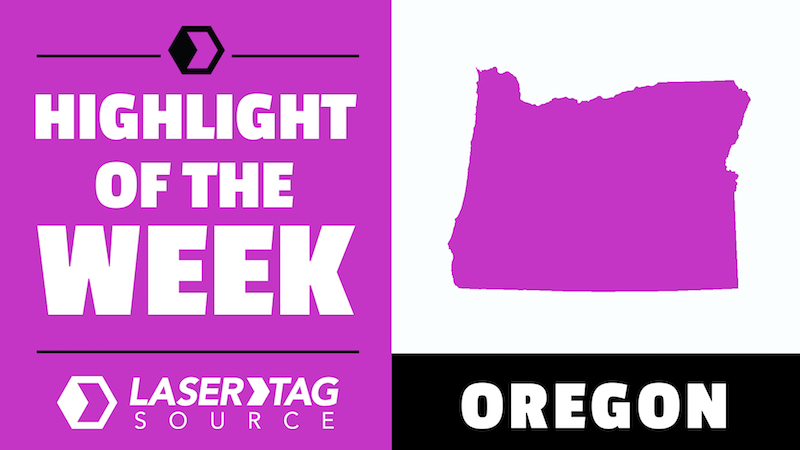 Oregon Quick Facts
State Capital: Salem
State Beverage: Milk
State Animal: Beaver
State Colors: Navy Blue and Gold
State Fruit: Pear
State Song: Oregon, My Oregon
Other Oregon Facts
Ghost Towns
Oregon has more ghost towns than any other state.
State Flag
Oregon is the only state with two separate designs on the front and back of its state flag.
Birthday
Orgeon's state birthday is on Valentine's Day, February 14.
Oregon Trail
The Oregon Trail is the longest of the routes used during the United States westward expansion.
One-Way Streets
Eugene was the first city to have one-way streets
The height of the tallest tree in Oregon.
The depth of Hells Canyon, the deepest river gorge in North America
The height of Mount Hood, the tallest mountain in Oregon.
The depth of Crater Lake, the deepest lake in the United States.
The number of cremated individuals at Tillamook Rock Lighthouse.
Cities Laser Tag Source has Shipped to
<iframe src="https://www.google.com/maps/d/u/1/embed?mid=1tx67jUwn9oi2PrDMPbOxJyXGVVY" width="100%" height="480"></iframe>