Pennsylvania
Laser Tag Source State of the Week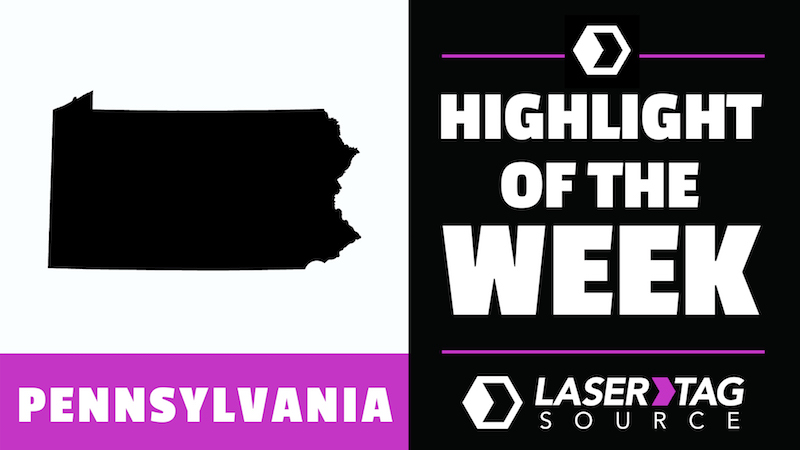 Pennsylvania Quick Facts
State Animal: White-tailed deer
State Motto: Virtue, Liberty, and Independence
State Beverage: Milk
State Capital: Harrisburg
State Nickname: The Keystone State
State Dog: Great Dane
Other Pennsylvania Facts
Hershey
Hershey, Pennsylvania is known as the Chocolate capital of the United States.
Newspaper
The first daily newspaper was in Philadelphia in 1784.
Presidential Mansion
Philadelphia is the site of the first presidential mansion.
Declaration of Independence
The Declaration of Independence was signed in Philadelphia in 1776.
Radio
KDKA in Pittsburgh produced the first commercial radio broadcast.
Pennsylvania By the Numbers
Sets of steps maintained by the City of Pittsburgh.
The size of the Liberty Tunnel in Pittsburgh.
The size of Fairmont Park in Philadelphia.
Number of wagons in the caravan that transported the Liberty Bell from Allentown to Philadelphia.
The year the first baseball stadium was built in Pittsburgh.
Cities Laser Tag Source has Shipped to
<iframe src="https://www.google.com/maps/d/u/0/embed?mid=1yqkdQqs5hRrrLSyTudIOPSKYBx8" width="100%" height="480"></iframe>