Philadelphia
Laser Tag Source Highlight of the Week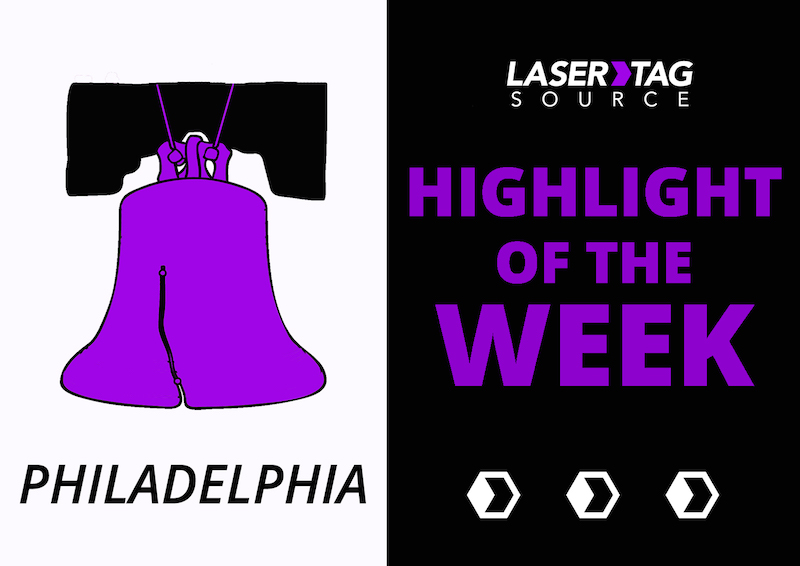 Philadelphia Quick Facts
Population: 1.57 Million
Professional Sports Teams: 7
Nickname: City of Brotherly Love
Famous Landmark: The Liberty Bell
Other Philadelphia Facts
First Zoo
The Philadelphia Zoo was the first zoo in the United States.
First Electronic Computer
Philadelphia was home to the first electronic computer (1946)
Largest Sculptor Work
Philadelphia has the largest collection of sculptor work outside of Paris.
Largest Municipal Building
City Hall is the largest municipal building in the country.
First Stock Exchange
The first stock exchange in America was in Philadelphia.
Philadelphia By the Numbers
Year Philadelphia was founded
Size (in square miles) of Philadelphia
Height (in feet) of Philadelphia City Hall
Number of tourists in Philadelphia in 2017
Number of colleges and universities in Philadelphia