Phoenix, Arizona
Laser Tag Source Highlight of the Week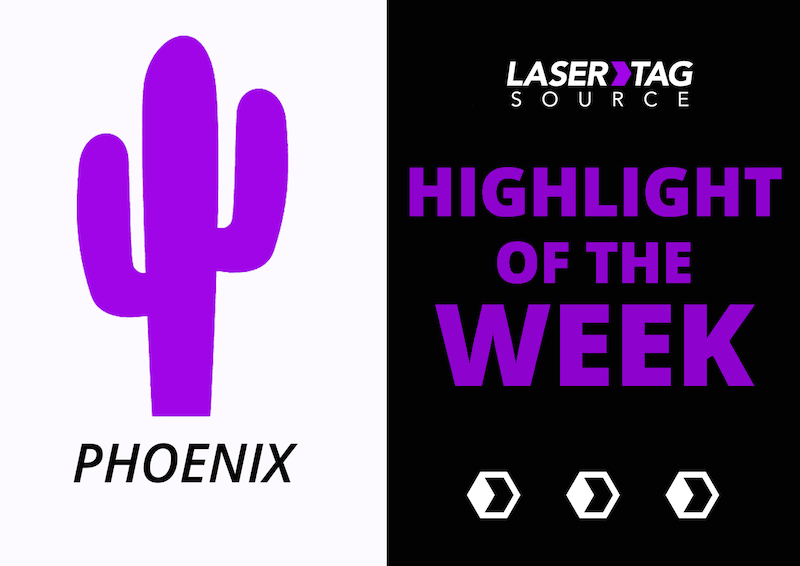 Phoenix, Arizona Quick Facts
Population: 1.4 Million
Pro Sports Teams: 5
Nickname: Valley of the Sun
Celebrity: Dierks Bentley
Other Phoenix Facts
Visitors
16+ Million people visit Phoenix each year.
Rainfall
The Sonoran Desert receives 3-15 inches of rain every year.
Golf Courses
The greater Phoenix area has over 200 golf courses.
Spring Training
15 Major League Baseball teams hold their spring training in Phoenix.
NBA Finals
The 2007 Phoenix Suns were robbed of a possible NBA championship due to poor officiating in their series against San Antonio (Ok, possibly an opinion).
Height (in feet) of the tallest building in Phoenix.
Elevation (in feet) of Phoenix.
Area (in square miles) of Phoenix
Average rainfall (in inches) per year in Phoenix