Rhode Island
Laser Tag Source State of the Week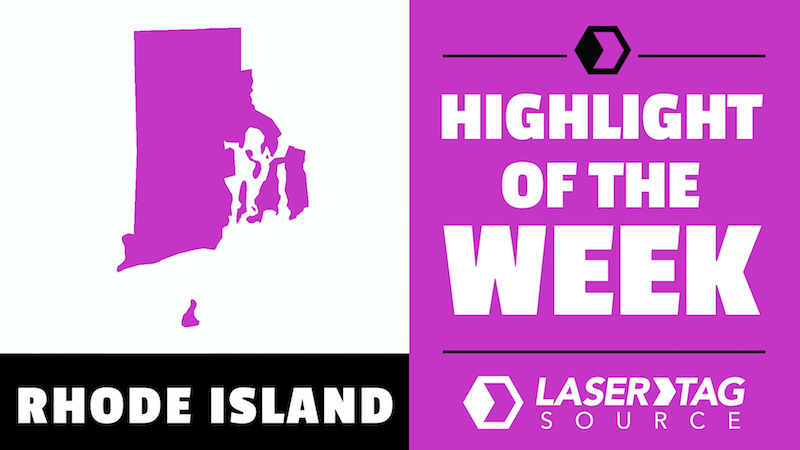 Rhode Island Quick Facts
State Appetizer: Calamari
State Capital: Providence
State Beverage: Coffee Milk
State Fish: Striped Bass
State Motto: Hope
State Flower: Violet
Other Rhode Island Facts
Last State
Rhode Island was the last of the original 13 colonies to become a state.
First Circus
The first circus in the United States was in Rhode Island.
Tennis
Rhode Island is home to the Tennis Hall of Fame.
British Soldiers
The first British soldiers sent to stop the Revolution landed in Newport, Rhode Island.
Oldest Tavern
The White Horse Tavern was built in 1673 and is the oldest operating tavern in the United States.
Rhode Island By the Numbers
Total size of Rhode Island, making it the smallest state in the USA.
The size of the world's largest bug, located on the roof of the New England Pest Control building.
The year the oldest US schoolhouse was built, located in Rhode Island.
9,687,653; 9th most populous in United States (as of 2010 census)
Cities Laser Tag Source has Shipped to
<iframe src="https://www.google.com/maps/d/u/0/embed?mid=1LiCtORsJCUCDyRRW5a8G4HMq0CI" width="100%" height="480"></iframe>