Seattle, Washington
Laser Tag Source Highlight of the Week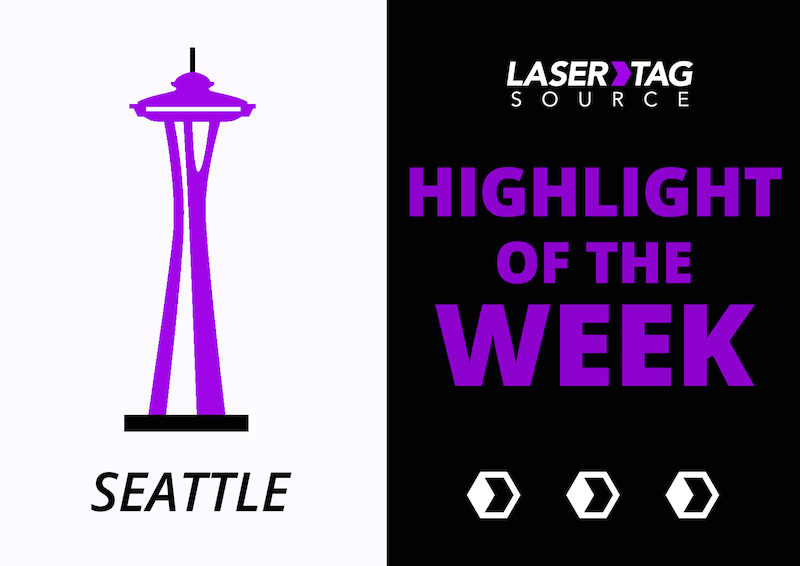 Seattle, Washington Quick Facts
Population: 725,000
Pro Sports Teams: 7
Nickname: The Emerald City
Celebrity: Kurt Cobain
Other Seattle Facts
Basketball
The Seattle Supersonics still haven't returned after being moved to Oklahoma City, which is a shame.
A lot of Sunglasses
People in Seattle purchase the most sunglasses per capita.
Little Rain
Seattle receives less rainfall than Houston, Chicago, and New York City.
Bike Police
Seattle was the first city to have police on bicycles.
Man Made Island
Harbor Island is the largest man made island in the USA.
The land that is now Seattle has been inhabited for over 4,000 years.
Height of the Space Needle in Seattle
The average precipitation per year in Seattle