Texas
Laser Tag Source State of the Week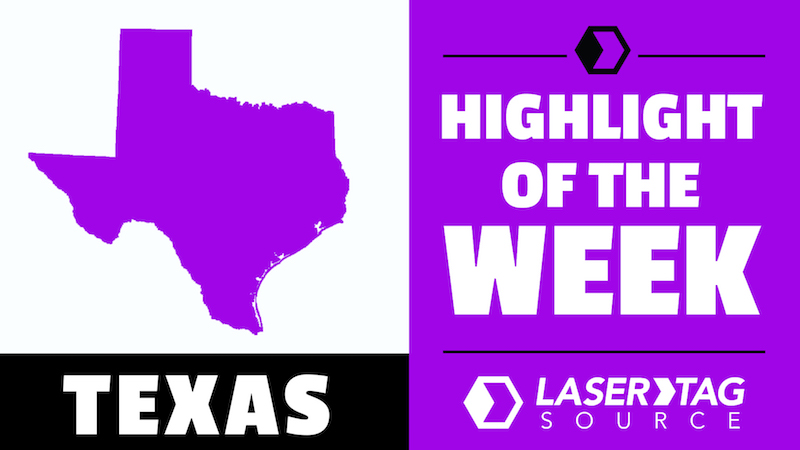 Texas Quick Facts
State Nickname: The Lone Star State
State Shell: Lightning Whelk
State Mammal: Armadillo
State Capital: Austin
State Bird: Mockingbird
State Dish: Chili
Other Texas Facts
King Ranch
The King Ranch in Texas is larger than Rhode Island.
Wool Production
Texas provides more wool than any other US State.
Independent
Texas was an independent nation from 1836-1845.
Natural Lake
Cado Lake is the only natural lake in Texas.
Live Music Capital
Austin is considered the live music capital of the world.
First Rodeo
The world's first rodeo was held in Texas.
Number of square miles in Texas.
Texas takes up 7.9% of the entire area of the United States.
Cattle population of Texas.
Estimated age (in years) of a coastal live oak near Fulton, Texas.
rain brought on from Tropical Storm Claudette.
Cities Laser Tag Source has Shipped to
<iframe src="https://www.google.com/maps/d/u/0/embed?mid=1qzk0oecIXXwFMnS5iUFI6_EHHsA" width="100%" height="480"></iframe>