Washington DC
Laser Tag Source Highlight of the Week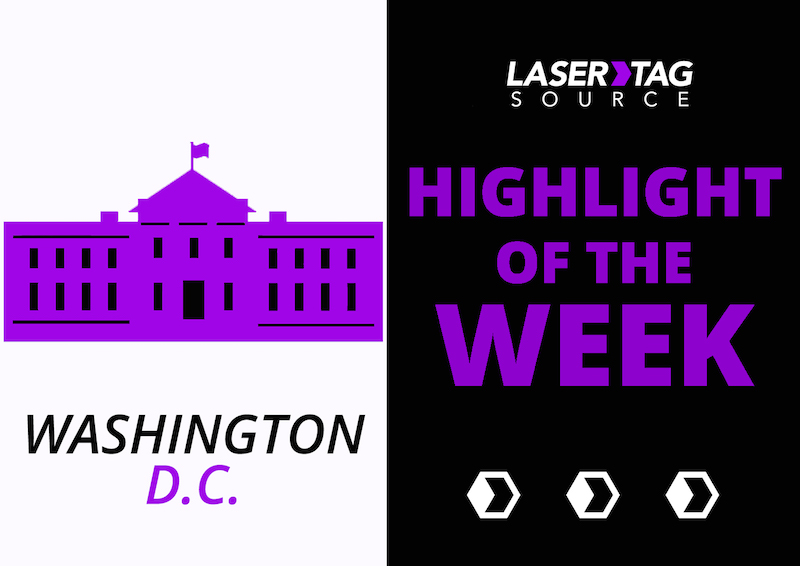 Washington DC Quick Facts
Population: 700,000
Professional Sports Teams: 6
Nickname: The American Rome
Famous Landmark: The White House
Other Washington DC Facts
George Washington
George Washington is the only president to never live in the White House.
Pet Alligators
Herbert Hoover and John Quincy Adams both had pet alligators in the White House.
Jimmy Carter Movies
Jimmy Carter watched 480 movies in the White House movie theater.
Busy Subways
DC's metro is the 2nd-busiest subway system in the USA.
A lot of rain
On average, Washington DC gets more rain than Seattle.
Washington DC By the Numbers
The year Washington DC was named the Capital of the United States
Number of presidents to live in the White House
Number of tourists in Washington DC in 2017
Average yearly snowfall in Washington DC