iCombat Barracuda – $39.99 per gun
---
*Price shown is for rentals only
Wireless Connectivity
The guns keep score wirelessly without a computer. One player's gun acts as the host and other players join.
Unique Design
Uses the body of a Paintball Gun with the internal components of a Laser Tag system for a tactical experience.

Multiple games
There are 7 preset games as well as fully customizable, game play to enjoy; ranging from free for all to multiple team battles
Advanced Laser Tag
Adults will enjoy the light weight paintball gun without CO2 tank. This is a hybrid paintball laser tag system.
The King of Laser Tag
Not all laser tag guns are created equal! As the lion is the king of the jungle, the iCombat Barracuda is the king of laser tag! The Barracuda is as hard-core as it looks! With tactical-grade optics and RF signal communication you know in real time who you're tagging and who is tagging you. The iCombat Barracuda also has the best range of any commercially available laser tag system we've found on the market today; rated for 1000' range (3-4 times the range of most laser tag systems available today). The Barracuda give you total control over your game-play experience! You have command of game length, each player's health, ammunition, etc. Tons of control, but once the game starts its as easy to use as aiming and pulling the trigger!
Serious Game Play
This is definitely NOT your grandmother's laser tag… of course when your grandmother was younger there was no laser tag at all, so that goes without saying! If you're looking for a serious, dependable, laser tag option for your next party, retreat, corporate event, after-prom, space-ranger training exercise, or just for an amazing weekend with friends; look no further the iCombat Barracuda is the perfect tagger for you!
Adding the CCM to your iCombat Barracuda rental is like adding a supercharger to your classic 1978 Firebird, like adding an 8 person fully functional jacuzzi to your stretch limo, like adding bacon to your burger!
Ease of Use

90%

90%

Ease of Set Up

50%

50%

Hardcore Factor

100%

100%
RANGE: over 1000 feet using Infrared and RF signals, day/night!
INTEL: On board computer controls game to not allow cheating! You know who you shot and who shot you, instantly!
AUDIBLE and VISUAL SIGNALS: To stop/start games; countdown to game start; signal when you are shot; signal when you shot opponent, etc.
SPEED: Your shots fire at the speed of light! There is no dodging infrared shots!
RF Signals: These latest technology guns also use RF signals to communicate stats between each gun and a central control tower. This way reports can be printed on each team's and individual's stats.
Free for All
Team Play: up to 4 separate teams
Great for Bachelor Parties
College Campus Events
Corporate Events
Call of Duty Parties
Adult Parties
After Prom Parties
High School and Middle School Events
Birthday Parties 12 and up
LCD Display gives statistics:
K: How many kills you have made
A: Ammo
R T: Time to re-spawn
H: Health points left
Who you shot, the instant you shot someone
Who shot you, the instant you got shot
Time remaining in game
Not the gun you were looking for?
---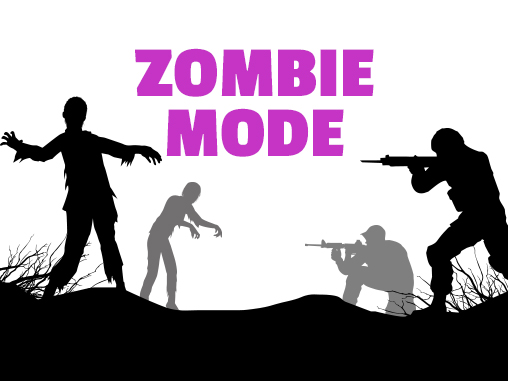 Interested in our newest technology?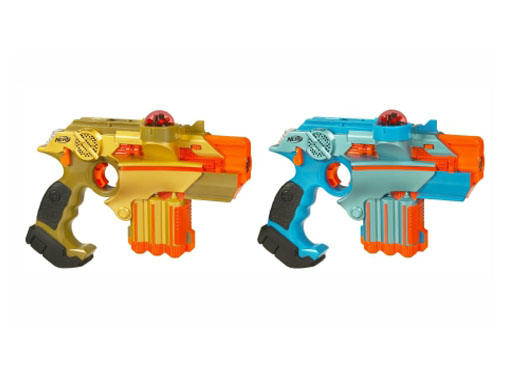 Looking for a gun for all ages?