The Phoenix LTX – $19.00 PER TAGGER
---
*Price shown is for rentals only
No Hassle
Quick and easy set up. Turn on and Go!
Strong Frame
Durable frame constructed for intense game play
All inclusive
360 degree self contained unit.
The Tagger For All Ages
The Phoenix LTX is a great tagger for all ages and skill levels! Easy to set-up, easy to use, but hard to put away when it's time to stop playing!
The Phoenix LTX has great features like: a 360 degree sensor dome built onto the gun so there's no need to wrestle with any sort of vest; Simulated recoil when you pull the trigger, LED read-out bars for both health and strength; Built in reload clip so you feel like your favorite action hero every time you reload your tagger; Tag registration that includes both the Sensor dome lighting up and gun vibration to let you and your opponent know you've been hit; and on and on.
Built for action and designed for fun, the Phoenix LTX tagger has been with Laser Tag Source since day one and it's still a staff and customer favorite!
Game-play
Gameplay is simple, but with just enough game-play options to keep things fresh and fun. You can select between "Solo" or "Team" play, you can adjust each tagger's strength with options of 10 or 25 tags to get the tagger out. With it's indoor/outdoor mode options the Phoenix LTX is perfect for nearly every game play environment: in your basement, backyard, wooded areas, gymnasiums, turn of the century gothic cathedrals, galaxies far far away, elvish infested glades or anywhere else you can get clearance to play!
If you're looking for laser tag that's Fun, Simple, & Dependable then book your reservation for the Phoenix LTX today!
Range 250′
360 degree integrated sensor dome (no need to wrestle players into or out of vests)
Visual and audible hit confirmation: Your tagger will light up, vibrate, and register tags audibly when you're hit.
Recoil action
Ejectable reload clip
LED health and ammo indicators: No guessing how many hits you have left or how many shots remain.
Free for all
Team Play: 2 teams
Great for Bachelor Parties
College Campus Events
Corporate Events
Call of Duty Parties
Adult Parties
After Prom Parties
High School and Middle School Events
Birthday Parties of ALL ages
Not the gun you were looking for?
---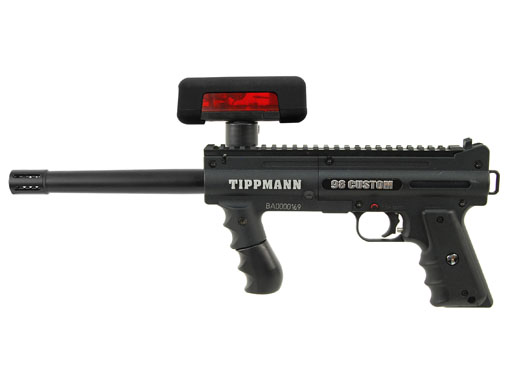 Looking for a grown up tagger?