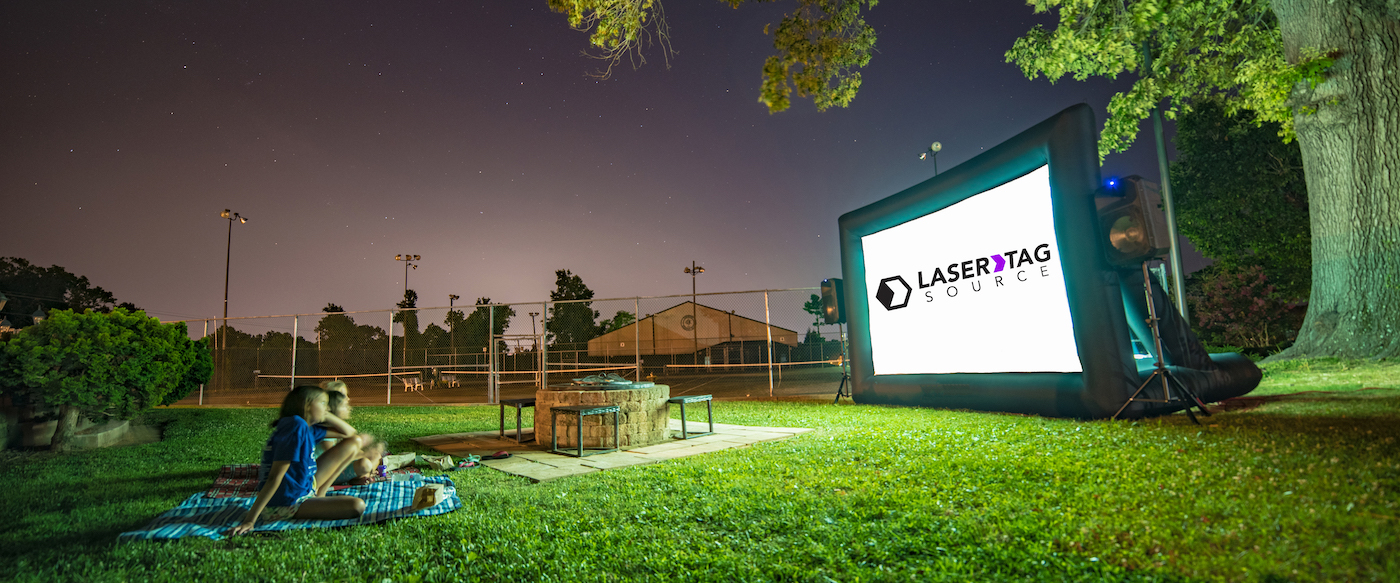 The Inflatable Movie Screen – $149.99 (Free Shipping Included)
Question: Would you rather watch a movie on a big screen or a tiny screen?
Please, we all know the answer to that! BIG SCREEN for the win! Here at Laser Tag Source, we rent out a majestic blow up screen for all of your movie needs. It's like the drive-in days of old, except it's YOUR driveway. It's like going to the movie theater, except the popcorn isn't $12 per bucket. It's like… you get it. You can transform your backyard into the hottest spot in town to watch a movie!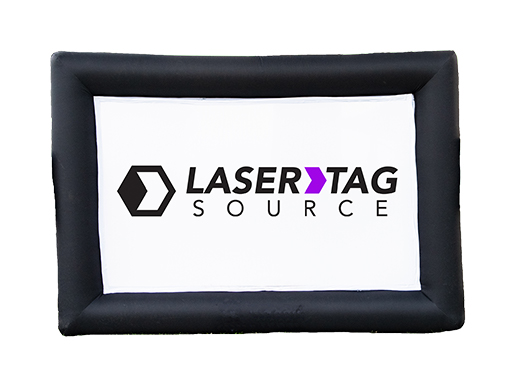 Frequently Asked Questions
How large is the screen?
The screen is 16-feet in total, with a 12-foot viewing area.
How many people can watch at once?
As many as you'd like! But with a 12-foot viewing area, we recommend this screen for parties of up to 70 people.
What do I shoot at?
During game play the players will shoot at the sensor on top of the gun.
What is included?
The Big Screen comes with everything you need to set it up in your backyard. This includes:
– Stakes
– Blower
– Power Cords
– Inflatable Screen
Is the projector included? Are speakers included?
That is up to you! If you need the projector as well, then we do rent an amazing short-throw projector that you can add to your order. The same thing goes for the speakers.
We need the works. Do you have a package that just includes everything?
YES! If you don't have your own projector, speakers, or Blu-Ray player, then just head on over to the Backyard Movie Theater Package.