The Hornet – $14.99 per tagger
---
*Price shown is for rentals only
Compatibility
The Hornet is compatible with the Phoenix LTX laser tag guns. This means that even more players may join in the fun.
Strong Frame
Durable frame constructed for intense game play
All inclusive
360 degree self contained unit.
Simple & Fun
The Hornet Tagger is a simple to set up, simple to use tagger for your next event or party. With a 360 degree sensor dome built right onto the gun there's no need to wrestle players in and out of vests to play. Once the gun is powered on the reload bumper on the front of the handle allows you to cycle through team options: Solo, Team 1, Team 2, & (exclusive to the Hornet) Team 3. Once you've selected your team just pull the trigger to begin and you're off!
Game-play
The Hornet Tagger gets 10 "shots" per reload (using that reload bumper) and unlimited reloads per game. It also incorporates "tag confirmation": when you tag another player not only will you see their sensor dome light up but your gun will "chime" to let you know you tagged them. Each Hornet begins gameplay with a strength of 10 tags, once you've been tagged 10 times your gun is out until reset. So keep your head low and your eyes open as you face off against friends, family, coworkers, or that total stranger who somehow showed up to your party or event!
Ease of Use

95%

95%

Ease of Set Up

85%

85%

Sci-fi Factor

99%

99%
Range 250′
360 degree built in sensor (no need to wrestle players into and out of vests)
Audible "Target Lock" notification: let's you know you have your opponent in your sights
Audible "Hit Confirmation" notification: alerts you that you've landed a hit on the enemy
Audible "Target Acquired" notification: Not sure if you're aimed right at the other player, your Hornet tagger will let you know!
Free for All
Team Play: 2 separate teams
Great for Bachelor Parties
College Campus Events
Corporate Events
Call of Duty Parties
Adult Parties
After Prom Parties
High School and Middle School Events
Birthday Parties of ALL ages
Not the gun you were looking for?
---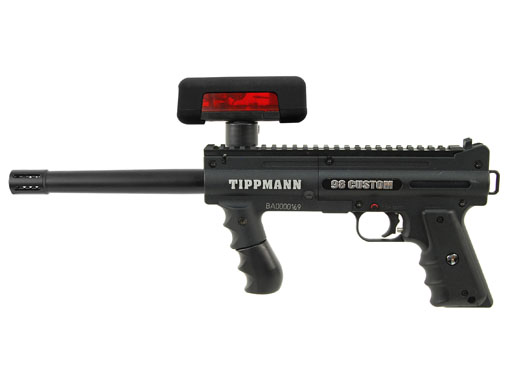 Looking for a grown up tagger?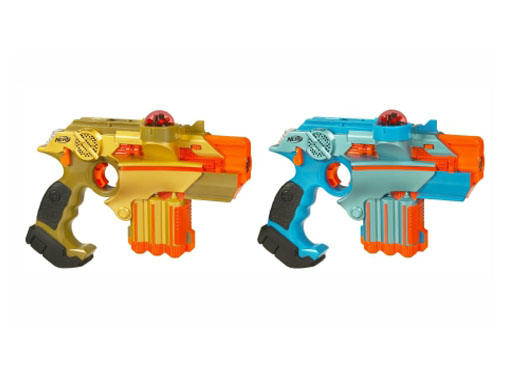 Looking for a tagger for all ages?