The Titan – $14.00 PER TAGGER
---
*Price shown is for rentals only
*Recommended for indoor and night-time game play.
Multiple Weapons
Pistol, shotgun, machine gun, or rocket launcher! All 4 options come loaded in every gun. This gives you plenty of game play options.
4 Teams
You're in control of what team each gun is on. Blue, Red, Green, & White teams are indicated by easy to see LED lights built into the gun.
Self Contained Unit
Everything you need is built into the gun itself. Every setting is adjustable with built-in controls. Best of all: sensors are built into the gun so no vests are needed!
Instant Laser Fun
The Titan is the tagger for you if you're looking for laser tag that doesn't require a degree in astrophysics to operate. In a world with instant potatoes, minute rice, and some other instant thing we can't think of right now: we give you instant fun, right out of the box! The Titan brings the perfect balance of fun, simplicity, and challenge to your party or event.  The Titan's design assures that the fun is for everyone! Small and light enough for kids yet large enough to be comfortable in the hands of any adult. Plenty of special features to keep things exciting for hours of gameplay, but simple and intuitive enough to use the first time you lay hands on them.
Game-play
The Titan has a tighter tagging beam, this means it takes a little more skill to tag other players. This prevents your close-quarters games from ending abruptly, it also makes the Titan tagger our number one choice for large groups and/or indoor gameplay. Have 50 of your closest friends who want to have a laser tag throw down? The Titan is the answer! The weather outside is not so delightful and you want to turn your basement, attic, or living room into a laser tag battleground? The Titan is the perfect answer for that too! With the ability to have up to 4 separate teams and 4 gun types built in the Titan has the perfect combination to unlock an amazing laser tag event!
Want to Compare?
See how the Titan Tagger measures up to the other systems.
Daytime/Outdoors
Not suggested for outdoor gameplay.
Not the gun you were looking for?
---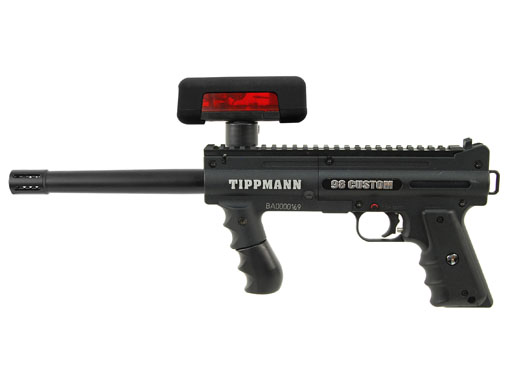 Looking for a grown up gun?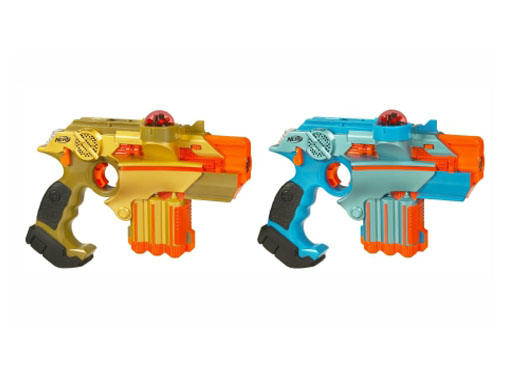 Looking for a gun for all ages?