Winter is upon us! With dropping temperatures and bad weather it can be a challenge to find ways to entertain your family in these chilling times. Why not transform Cabin Fever into Laser Laughter? We will literally ship your laser tag rental to your door-step, and with these 6 tips for playing inside, you'll be blasting the winter doldrums away!

---
Tips for the Ultimate Winter Laser Tag Showdown
Use the space you have:
Your home can become a laser-arena! Basements and garages are great spaces to play in, but so are living rooms and kitchens. Couches make the best laser forts. Things may get a little wild but you'll be building memories (just set some ground rules before you start).
Sometimes you can also get access to larger spaces: Churches and gyms make great places to play in!
Play some music:
You set the soundtrack for the adventure! You can play the classics of Laser Tag (Star Wars, Mission Impossible, or 007 soundtracks) or you can play something more beloved by your family! The choice is yours, some adrenaline inspiring tunes can really help set the mood!
If you don't have a way to fill your space with music, we've got you covered there too! Just rent one of our Portable Speaker Systems and it'll show up at your house with your other laser tag gear!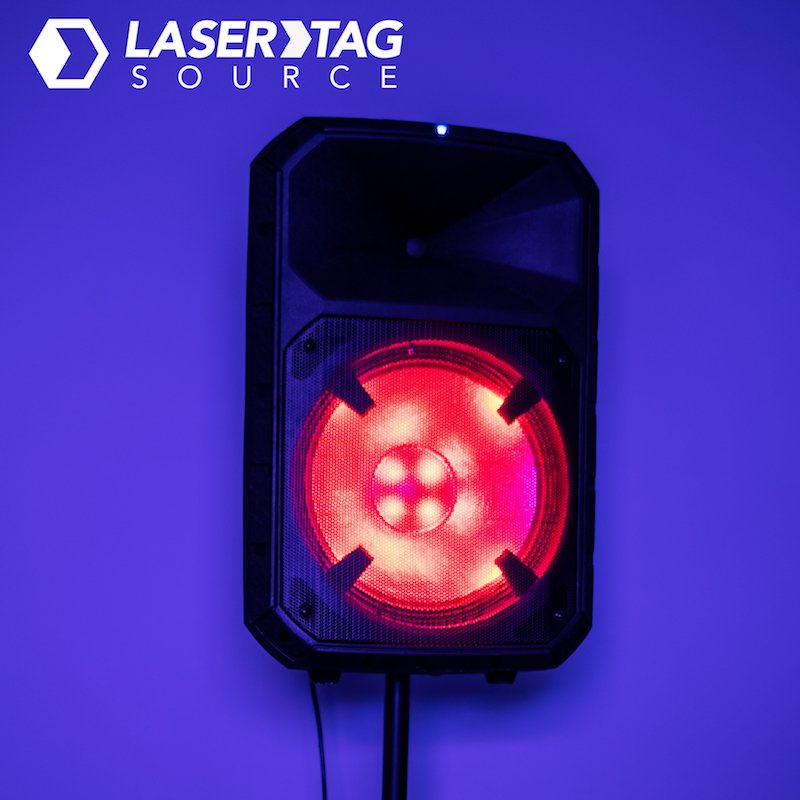 Add some party lights:
The days get shorter and shorter, but you can use that to your advantage when you fill your space with better lights! Disco balls, strobe lights, flashing Christmas lights strung up, all of these can make your laser tag games more fun. If you don't have anything in the back of your closet, no problem again: Just add a set of our Party Lights to your rental and get plenty of moving lights to fill up your game area!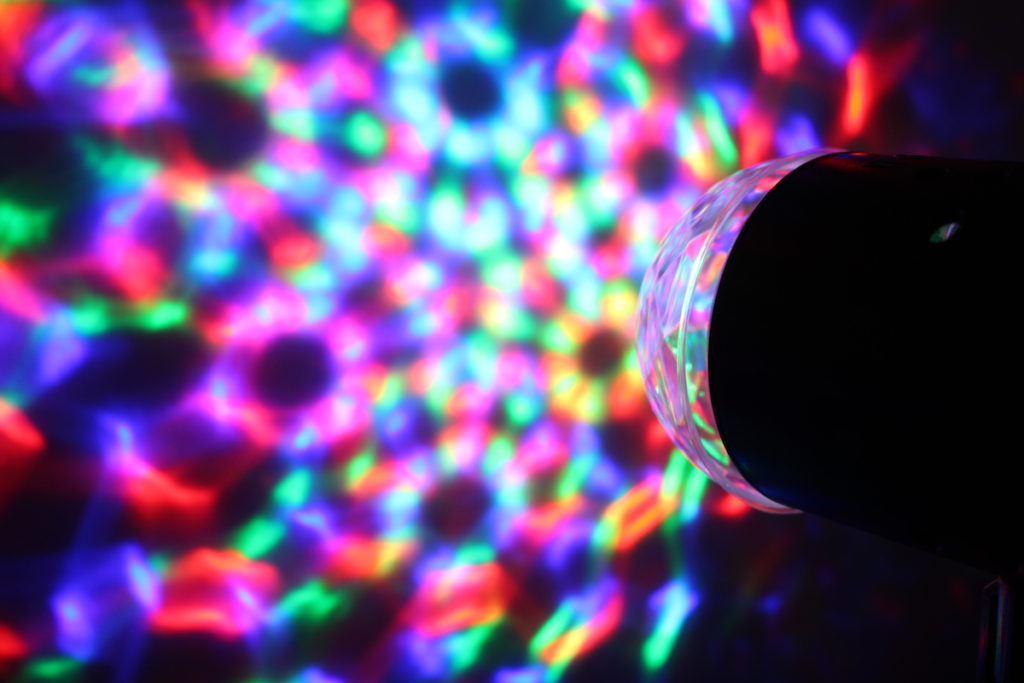 Use the right tagger for your space and budget:
Got a big space? You can go with a BIG tagger like the iCombat Barracuda or the Battle Rifle! Got a little space? Our budget-friendly Titan is perfect for smaller game areas. Plan on playing in a variety of spaces (your basement to the 5 acres of woods behind your house?) The Phoenix LTX and the Hornet taggers are both tried and true performers indoors and out.
Hack our rental system! Here's an insider tip: our rentals are until the next Business Day. Business Days are Monday – Friday for the crew here at Laser Tag Source. The best way for you to get the most bang for your buck on your rental? Place your reservation for a Friday! The gear will arrive before Friday and you'll have it until Monday! So you can keep a restless crowd entertained for an entire weekend for just a single rental! Why would we tell you this hack? Because we want your rental to be the best time you and your family have had in ages!
Place your reservation Today! We frequently rent out of gear, so the earlier you can get your reservation in the better your odds of getting exactly the gear you want for your laser tag weekend. (But don't despair if you have a wild hair and want to do something spontaneous we can usually get something in your hands, Most of the country is within 3 days shipping time from one of our warehouses)
Remember; Laser Tag Source is here to help you and your family shake off that stir-crazy feeling we all get in the Winter months!