Question:
Does anything in the world say "Father's Day" quite like your kids chasing you around with laser tag guns?
Answer:
Only you chasing your kids around with laser tag guns, with the strategic finesse only years of experience can provide.
This Father's Day, remind your children who exactly it was that taught them everything they know. When your kid gets a little too cocky, go ahead and take cover behind the bunker, wait for the right moment, and blast those lasers across the yard. So what's the best equipment for a mid-June Laser Sunday (LaSunday) Funday?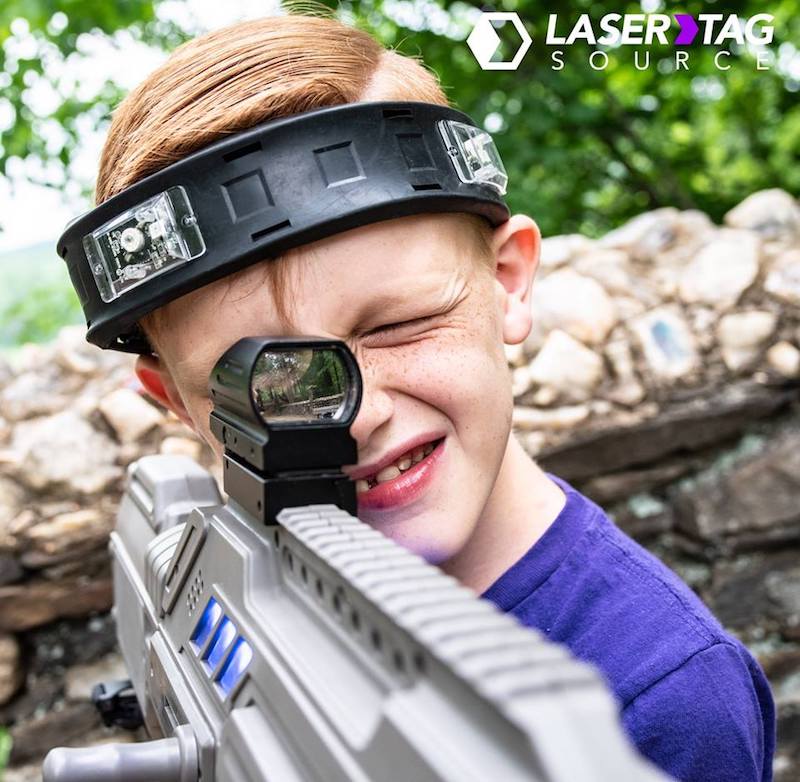 The Battle Rifle:
It's like a video game, but real life! Maybe your kids have the upper hand when it comes to the first-person shooters on the television, but they're about to find out who owns the realm of reality! Do you want to roll with the traditional Team Deathmatch or Free For All? Maybe you'd rather go with the more specialized Supremacy (3-Team Deathmatch) or Survivor (Zombies) modes. Whichever game you choose, this is your opportunity to show why you run this family (as long as your wife is cool with it). The best part about the Battle Rifle? No matter which game mode you choose, you're not bound to just one play style. You can run-n-gun with the M4, lay patiently with the SR100 sniper, or duke it out close range with the shotgun. The possibilities (and the fun!) are endless.
The Phoenix LTX:
Maybe your kids aren't quite big enough to handle a Battle Rifle yet. No problem – they're never too young to learn who's boss. Just rent the Phoenix LTX, set it to "solo", and rack up those victories. Let the tears of your children motivate you to win another round. Alternatively, you could let them win a few or just play team mode and include some other adult family members. Whatever your parenting style, we're not here to judge: just here to rent laser tag. And the Phoenix LTX is the perfect entry-level tagger.
So there you have it! Remember, dads: this is your day. Don't let your kids forget that!