It's finally here! Whether you're looking to blast some music, show off your emcee skills with the microphone and Bluetooth connectivity, or simply to take a laser tag battle to the next level, this portable speaker system is the perfect solution.
Features:
Microphone:
Think of all the uses for a microphone at a party or group event. Need to get everyone's attention at once? Microphone. Want to live out those DJ dreams between jams? Microphone. Feel like turning that party into a karaoke sesh? Well just crank up that Kelly Clarkson, catch your breath (pun intended) and belt it out into, you guessed it, the microphone!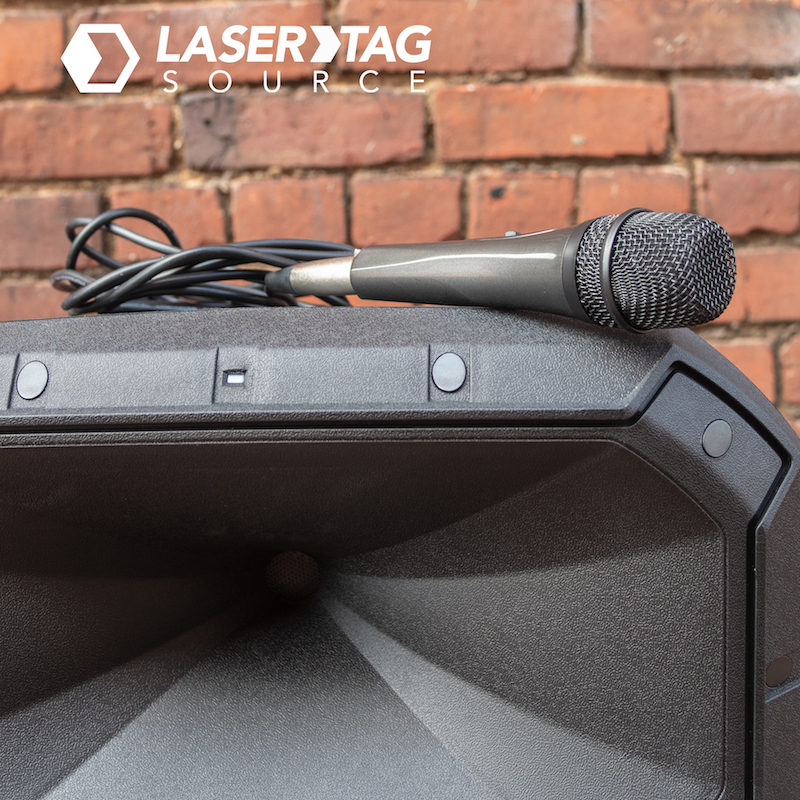 Bluetooth Compatible:
What's a speaker system without a good playlist? Well, you'll never have to find out! With the press of a button, our portable speakers will connect with a device of your choosing, meaning you are in full control of every sound coming through those speakers. So whether you feel like playing that "Summer Hits of the 2000's" playlist that everyone loves, or you're craving that one-hit wonder that speaks to your soul, YOU are the shot-caller.
Portable and Easy to Use:
Speaker systems are great; everyone knows that. But what good is a speaker system if it's difficult to set up? Our speakers have wheels on the bottom and an easy-to-grip handle on the top. Yes, that handle does extend out to make rolling our speakers just as easy as rolling that carry-on bag when you're running to your gate in the airport. Once the speaker is in that perfect spot, just plug it in and flip that power switch. From there, you can connect it to your phone, plug the mic in, or both! Boom. You're ready to take over the party.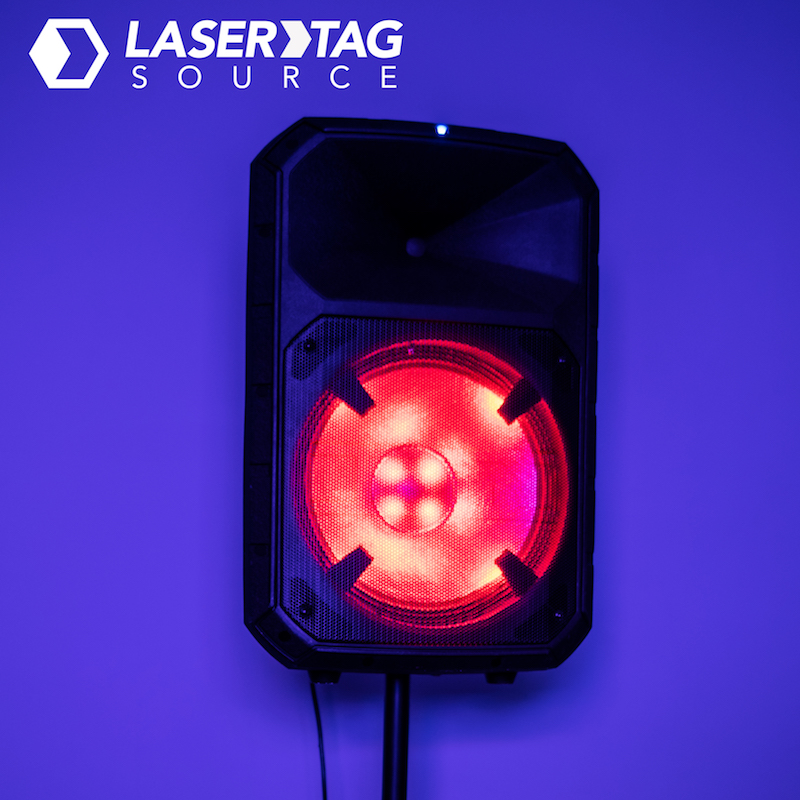 Funky Neon Lights:
Hey, this may not be a make or break feature, but it's worth mentioning. Would you rather have speakers that look lame in the dark or a sound system that looks like a party in the dark? That's what we thought. With multiple light settings (and multiple colors), our PA system will stick out at any party.
Maybe you want to save your voice when trying to organize a 10-or-more person laser tag battle. The microphone will make sure your voice sounds fresh as can be the next day. Maybe you want to blast some classic spy movie tunes during the match. Or maybe you aren't even having a laser tag battle and you just need some high-quality bluetooth speakers for your event. Well, we've got you covered! We rent and ship our equipment nationwide, so just head to our reservations page to get started!