Every once in a while, a season hits where one of our taggers doesn't quite get the love it deserves. Usually, in the summertime, it's the Hornet. Now, there are a few reasons it doesn't receive quite as many rentals as usual in the summer. For one thing, the weather is so nice at night, sometimes it's fun to rent a more darkness-specific laser tag gun such as the Titan. Another reason for slow Hornet rentals is an increase in the higher-end stuff. After all, with all of this beautiful weather, it's easy to get some good bang for your buck with the more premium taggers like the Hero Blast or Barracuda. My personal theory is that people get naturally jaded against all kinds of bees in the summer because of that one time they got stung when they were younger. And therefore, they don't want to rent the Hornet because of its name. Which, of course, really isn't fair.
So why should you rent the Hornet? I'm ready to give you three solid reasons!
1. It's budget-friendly.
As one of our least expensive taggers to rent, it's easy to get great value out of the Hornet. Of course, like with our other taggers, the more you get, the less you pay! So if you're planning a big summer blowout party, you can easily get an intense game of Hornet laser tag going with 30-40 people.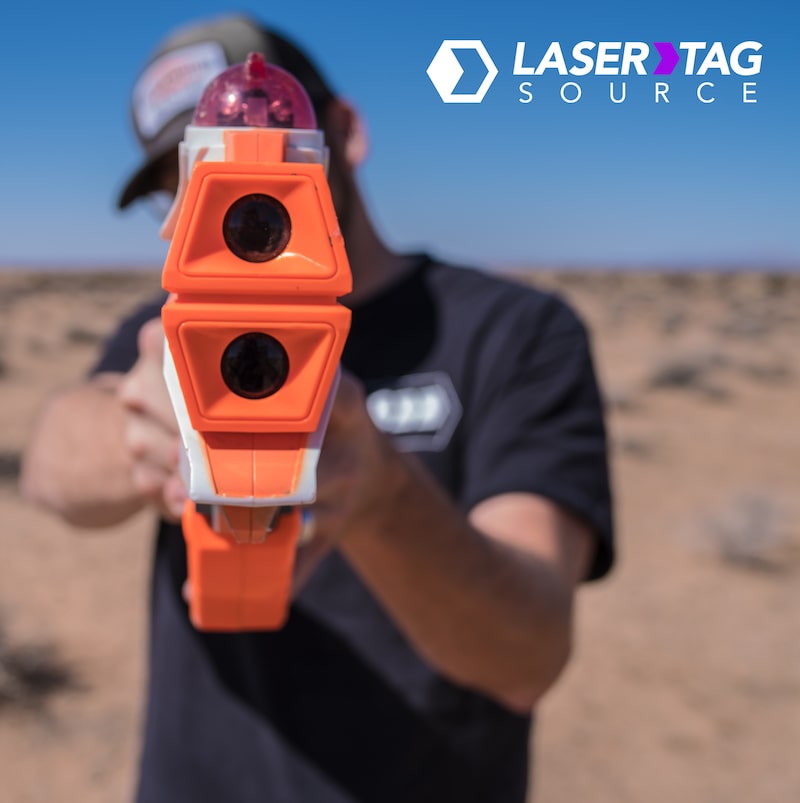 2. It works great in the day or night
Go ahead and add indoor/outdoor, as well. The Hornet has one of the most sun-friendly sensors of any of our taggers. What does that mean? It means that even if you're playing in broad daylight, at noon, the Hornet won't suffer any kind of performance issues.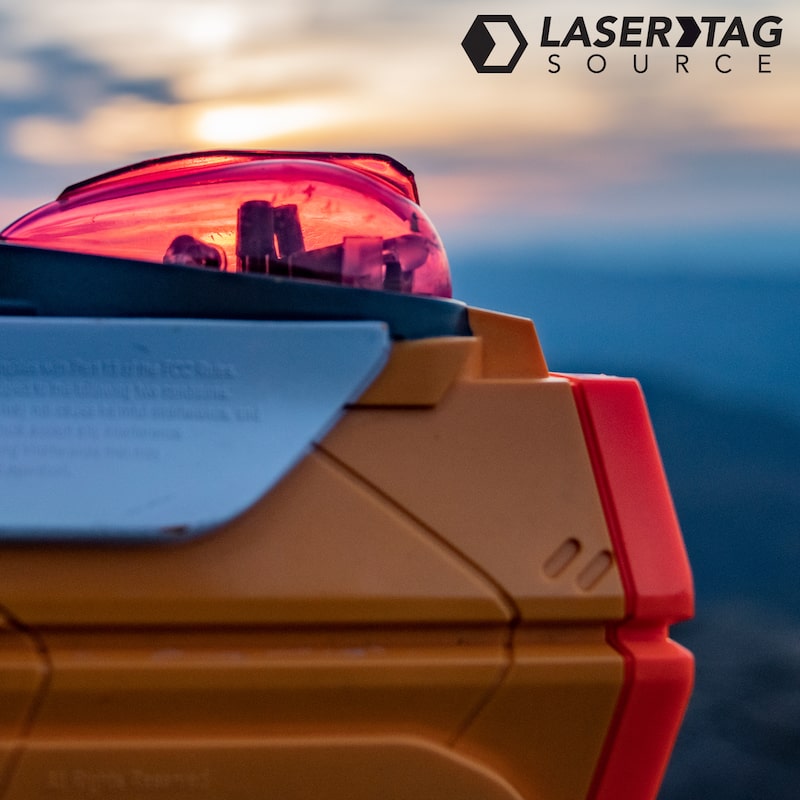 3. It has unique features
For a laser tag gun at this price point, you would expect just the run-of-the-mill laser tag experience. But the Hornet comes loaded with special features. For one thing, you can play either free-for-all or team deathmatch. Once you're in the game, the Hornet really starts to shine. Any time an enemy gets close, the Hornet will shout "DANGER!" to alert you of their presence. That is a good warning to go ahead and activate your invincibility shield—another unique feature of this underrated gun. Once your adversary has unloaded all of their lasers on you, deactivate your shield and go after 'em!
Of course, that's just the tip of the tagger when it comes to reasons to rent the Hornet! If you're ready to reserve our taggers for your event, just click that "Place Reservation" button at the top of your screen to get started! Happy laser tagging!