Ah, the age-old debate. Laser tag versus paintball. We've decided to type up a blog of which one is better, and we're going to cover all of the bases. Are you ready? Let's get started then.
Less likely to feel genuine pain:
We're going to start off with one that isn't really close. Let's see: when playing laser tag, you'll get hit with lasers that you can neither see nor feel. In paintball, only the very best can be seen at a pool for the next three weeks because everyone else has welts all over their body.
WINNER: Laser Tag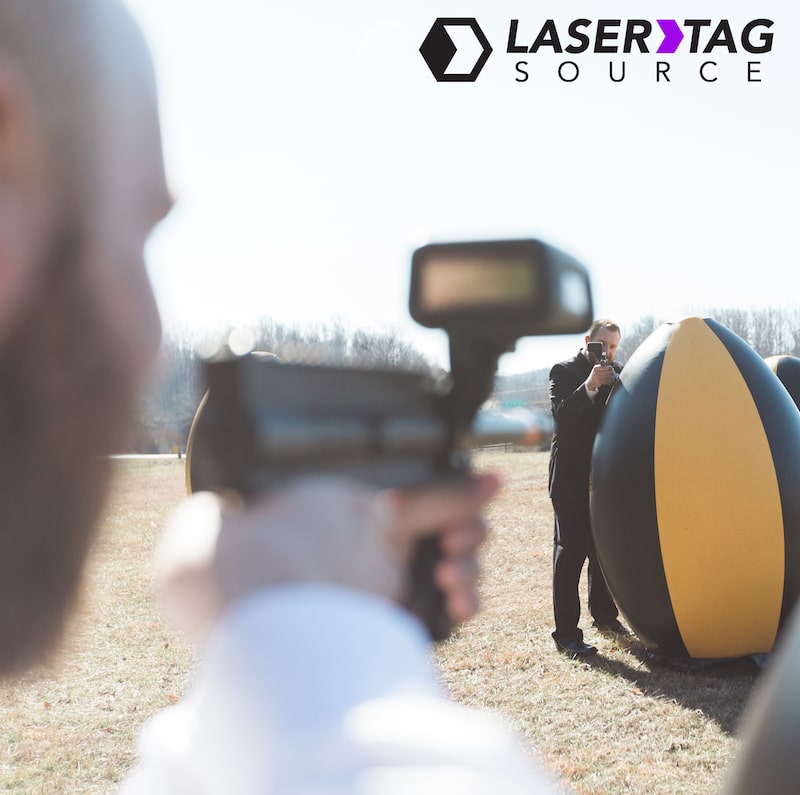 Better for outdoor events:
Ok, now we're getting interesting, because these are both very popular outdoor event options. But what if your event has kids and adults alike? Considering the laser tag equipment on our site can be used by kids (as young as 6 in some cases), we give the edge to laser tag.
WINNER: Laser Tag
Better for Indoor events:
Um, yeah. Paintball stains your walls with ugly, hard-to-remove paint. Laser tag stains your walls with nothing but memories.
WINNER: Laser Tag
Better for delinquents wanting to graffiti buildings
This is a category that laser tag comes up short in. The pure, clean fun of the game doesn't bode well for the troublemakers of the world. On the other hand, paintball gives all of those hooligan artists a new brush, if you will.
WINNER: Paintball
Gameplay Variety
Nothing in the world of paintball can compete with the various styles of play that our Battle Rifle gives players. You're not restricted to simply one style of weapon with that bad boy. Want to be a sniper? CHOOSE THE SNIPER RIFLE! Want to be a Heavy Gunner? Choose the LMG option! With the Battle Rifle, you'll never be bored.
So there you have it! Laser tag beats out paintball in a landslide 4-1 score! This totally unbiased research clearly shows that if you're deciding between laser tag and paintball, it's really not much of a decision. Unless, of course, you're a delinquent who just wants to cause trouble around the neighborhood. Then go with paintball. Otherwise, hit that "Place Reservation" button in the top right corner of the page to get started on your laser tag event!