What better way to ring in the new year than with an epic laser tag battle? Hint: there is none. Especially if you're a church looking for an awesome event, a youth group ready to blast your way into 2018, or a parent hoping to give your kids a fun start to the new year. All of our guns would work well for a New Years celebration, but a few stand out from the rest! Here are our recommendations!
The Titan
Recommended For:
Large Indoor Events (Gymnasium)
Small Parties (Basements)
Do you have a lot of potential people and a large battle zone? The Titan is the perfect solution to your party planning needs! It is one of our more budget-friendly taggers: the perfect option to rent in large numbers. While we have a few other $12 taggers, the Titan is made specifically for indoor and nighttime use. That means you'll be getting this tagger's peak performance in large, dark spaces. Plus, the Titan just looks really cool in the dark!
Of course, the Titan is also a great option for a more intimate party. Are you looking to entertain the kids and a few friends in the basement on New Years Eve? The Titan's small size and ease of use is the perfect fit for that!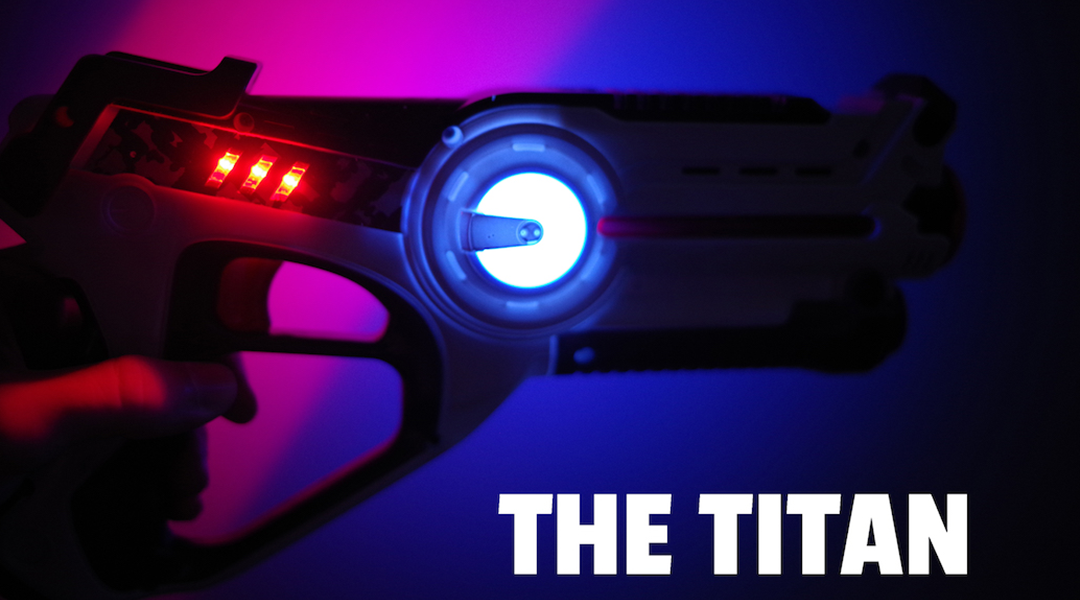 The Battle Rifle
Recommended For:
Large Indoor Events (Gymnasium)
Maybe 60 kids running around with laser tag guns isn't what you're aiming for. Playing a game with less than 25 players, but still have a lot of space? Look no further than the Battle Rifle. One of our premier taggers, playing with the Battle Rifle is like playing your favorite First Person Shooter videogame… in real life! The Battle Rifle comes loaded with four different game options, PLUS the ability to choose your weapon based on your play style. If you feel like setting up camp in the corner of the gym and sniping away at your adversaries, you'll want to rock the SR-100 Sniper setting. Are you as aggressive as they come, maybe even a bit reckless? Then go with the Shotgun. There are five weapon varieties to choose from – and that's just for the traditional Free-For-All and Team Death Match modes! Once you start mixing in the other game modes, the fun can last for hours/days/weeks/all of 2018! Disclaimer: A year-long rental costs a bit extra.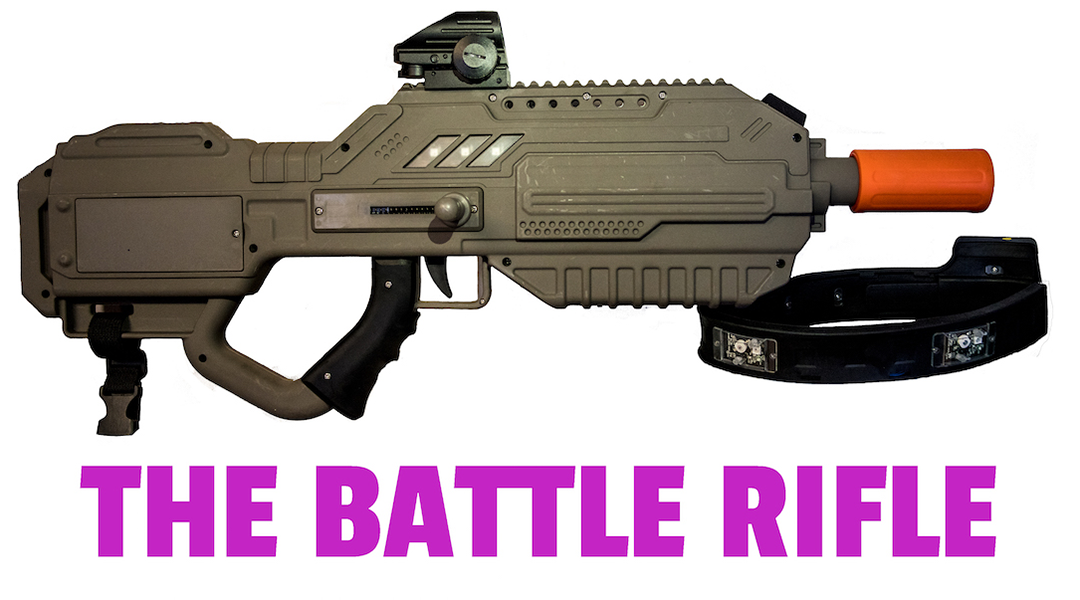 What Else Do I Need?
Ready to light up your laser tag battle like Times Square? Get your 2018 celebration on with a set or two of Party Lights. Now that you've gotten the whole room lit up like a disco ball, it's time to add in some Beacons. They come in sets of six, and make the perfect objective for Capture the Flag.
Last, but certainly not least, keep an eye out for our newest product, the LED Armbands. Sometimes those complimentary paper wristbands simple aren't enough – that is especially true in the dark! Identify your enemies and allies by the color of their armbands! They'll be up on the website soon!
There you have it – you're all set for your epic New Year's Eve showdown! And when the clock strikes midnight and 2018 is officially here, let's all make a New Year's Resolution to play more laser tag!