(Vince Vaughn voice) We got three really big weeks ahead of us. IT'S WEDDING SEASON! (End Vince Vaughn voice). Ok, so we're not QUITE in wedding season yet, but it's generally not advisable to wait until the very last minute to finish up all of the wedding planning. Now, I know what you're thinking – "Hold up: laser tag at a wedding?! That sounds amazing! I wonder how many situations in which laser tag would be useful at a wedding!" Well, I'm glad you asked. Here are my top 3:
First dance? Nah, why not get your first fight out of the way instead? BRIDE/GROOM LASER SHOWDOWN!
Band going on break? Get a round of laser tag in!
Maybe your crew doesn't love dancing… no worries, just spin that DJ and hit the battlefield: Bridesmaids vs. Groomsman.
And that's not even considering themed weddings! What Star Wars wedding would be complete without a good old-fashioned showdown between Storm Troopers and Rebels? Looking to complete your Harry Potter-themed wedding? BOOM! Laser tag. So what equipment should you be selecting for your special day? Here are the essentials:
1. Taggers
You've got enough going on that day, so stick with the ol' reliables: Phoenix LTX or the iCombat Barracuda. The LTX is our most-rented tagger – it's durable, has a long-lasting battery life, and works great with large groups of people. Meanwhile, the iCombat Barracuda is our premium tagger – pinpoint accuracy and a range of 1000 feet are just a couple of the incredible features of this tagger.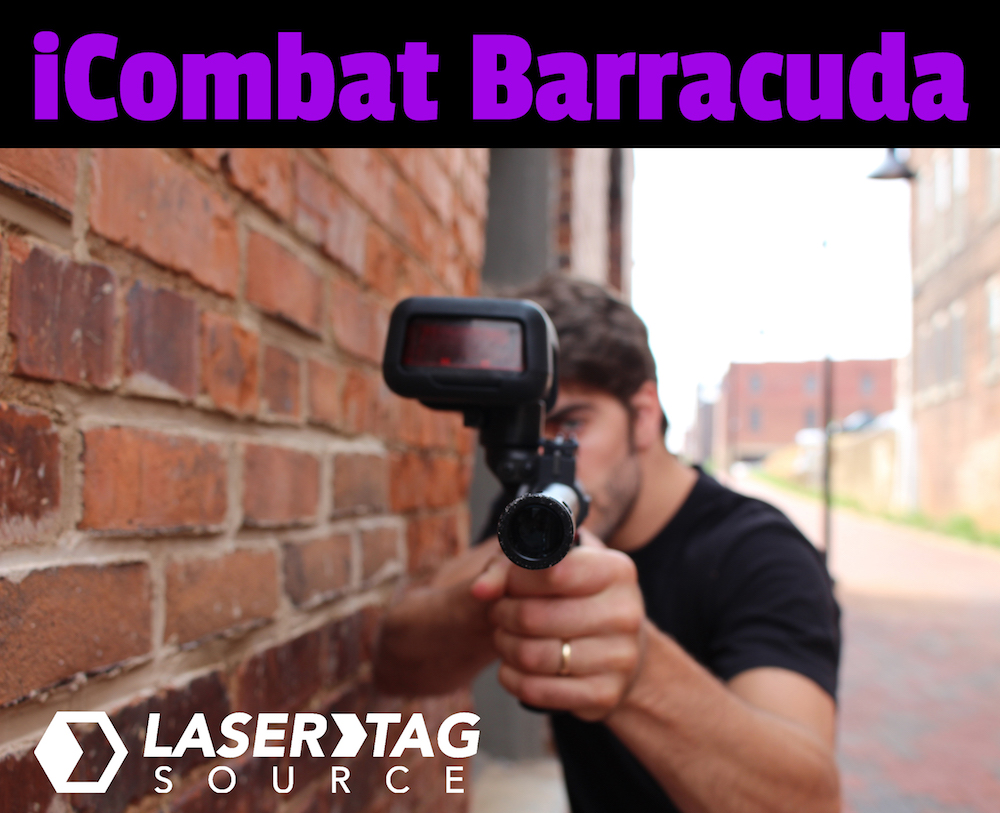 2. Bunkers
Our bunkers are quick and easy to blow up and come with stakes – perfect for an outdoor battlefield! If your reception is inside, you'll just need to have a couple of weighted items to hold the bunkers in place during battle. Wherever the laser battle is taking place, it's always good to have bunkers – you don't want Jason flipping over the aunts and uncles table just to take cover.
So do us a favor and take a quick glance down your bridal party. Can the best man actually do the Dougie? Or would he be better off combat rolling to the beat of the DJ? Can your bridesmaids really pull off a synchronized number? Or are they better at executing a well-planned laser tag battle strategy? If this sounds like your wedding party, then it's time to add laser tag to your reception! And, let's be honest, even if your bridal party CAN break it down on the dance floor, who doesn't like to mix it up a bit at the reception? Start planning your epic laser tag reception by heading over to our Equipment page!