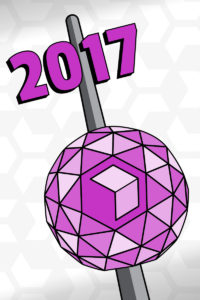 Looking for a new way to party into 2017?
Laser Tag Source has 3 Packages ready to say goodbye to the ridiculously news-worthy year that 2016 has been and run straight into 2017 with friends and fun. We've hand-picked 3 packages that can fit almost any budget, location and age-range. And the best news of all? You still have time to place your reservation!
Playing Indoors?
Check out the Titan Package. The Titan is best used indoors and has a pistol, shotgun, machine gun, or rocket launcher! All 4 options come loaded in every gun and create plenty of game play options. You choose – the Titan Package gives you game play for 10 or 20 players. The Titan Package rents for $115 for 10 players and $220 for 20. AND – we currently have a Christmas special running for 12 laser tag guns at the same price of 10! Run don't walk, this promotion ends soon!
Friends and Family of ALL Ages? 
Our Phoenix LTX Party Package is a universal fit. The Phoenix LTX laser tag gun is durable, easy to use and light-weight enough that most ages can play with it. People often ask how young is too young to play, and we'll leave that to your discretion but our recommendation is kids 6 years and up. This LTX Package rents you 16 guns and 10 bunkers. That's enough to give you a game of 16 people (8 on 8 if you do teams), or two smaller games of 8 (4 on 4) in two separate areas!
Planning on playing all night? The Phoenix LTX can be used inside or out, and is super quick to turn around between games. The bunkers can be staked down outside or you can anchor them with sand bags if you're playing on concrete or playing indoors. At $465 it's perfect for all ages, whether you live in snowy Wyoming or sunny California the gun works indoors or out and it's a cost-effective way to play a number of laser tag games.
Adults Only?
The iCombat Barracuda Package is the answer! This package comes with 12 of the most advanced laser tag guns in our arsenal. With the iCombat, you can set custom names in each gun, track scores, and with the CCM add-on you can even project scores in real time as games are happening. Game play is done wirelessly (no stinky vests!) with one gun acting as the host. Set up is a little more involved but with some practice turning around a game can be quick and easy. At $395 this package is a steal!
But – None of Those Work for ME!
Is your scenario a little different than these 3? No worries – we've got you covered. You can rent a package or order laser tag guns a la carte, as well as order add-ons like bunkers, scoring systems and lights. Shipping is not included in your package price but with two warehouses on opposite sides of the country is quite low!
Your rental will arrive the day before your New Year's Eve party. In addition to your order, we send you the batteries, return labels, and instructions.Take all that gear we send early and USE IT! Test it, play with it, learn how it works before your friends/family/church group/etc shows up. Party all night long into 2017 and then take it to a UPS Drop Off location on the next business day.  It's literally that easy!
We hope your New Year's Eve party is as unique as you are and wish you all the best in 2017!