We recently had the privilege of working with the Lynchburg, Virginia Parks and Recreations Department. What was the event? A ZOMBIE APOCALYPSE! Don't worry – the apocalypse was limited to one local park and just about 50 people, so no need to grab that spiked baseball bat just yet. In fact, even the non-infected humans in Lynchburg didn't use weapons that brutish. They instead chose to rock the iCombat Barracuda; an excellent choice.
So what goes into throwing an awesome laser tag battle in the local park? And why is laser tag the perfect option for Parks and Recreation Departments? Well, we got a chance to chat with Megan Heatwole, Lynchburg P&R's Community Recreation Programmer.
(LTS = us, Laser Tag Source! MH = Megan Heatwole)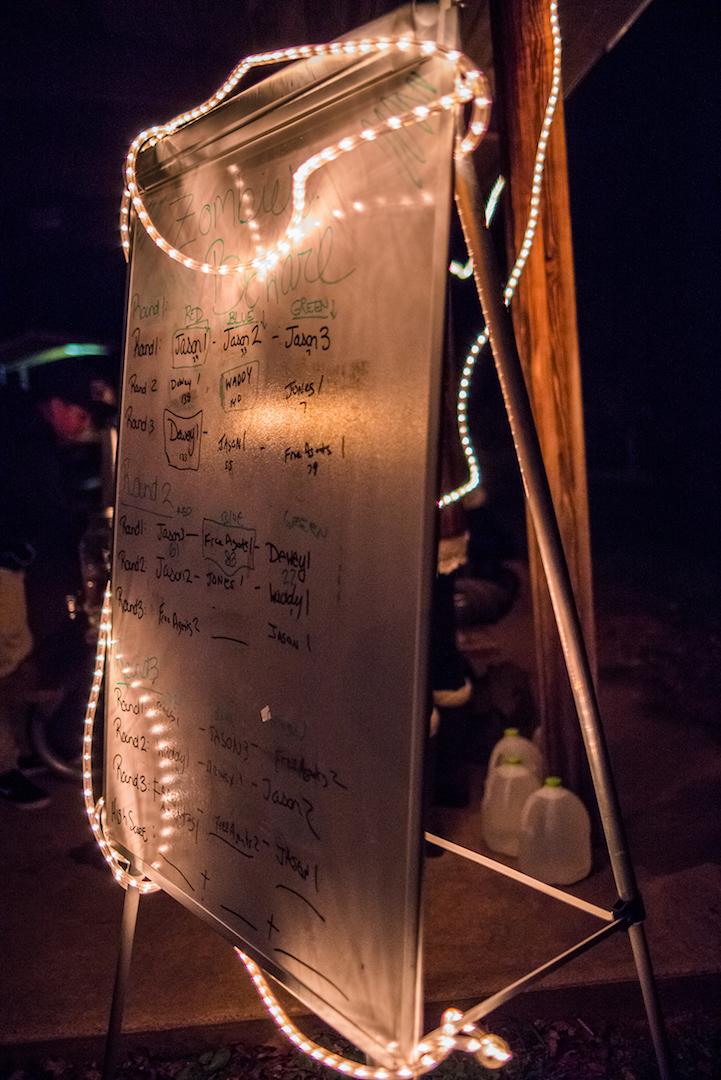 LTS: What makes a local park a great place to have a laser tag event?
MH: The park creates a more realistic scene and game play scenario. There are natural obstacles, more room to run around, and places to hide.
LTS: What benefits does hosting a laser tag event have for Lynchburg Parks and Rec?
MH: This is the second year Lynchburg Parks & Rec has hosted Zombie Laser Tag in the park. This event serves our agency mission tri-fold:
We're bringing people out into the park.
We're contributing to a healthy, active community by creating fun recreational opportunities.
Young adult men are one of the most difficult demographics to program for outside of athletic leagues. Our general programming focus for the year is to provide more opportunities for men. 75% of the participants in the program this year were male, and eight out of the ten teams that played were adults.
LTS: Do you have any recommendations that you would suggest for Parks & Rec events in other cities?
MH: There needs to be someone on staff who is strictly in charge of game play, switching batteries, etc. The staff should also do a trial run before the event to familiarize themselves with the equipment.
Megan also recommended having Wi-Fi and a source of electricity for an event in a park. That is always a good idea if you're using the iCombat Barracudas with the CCM Scoring System, like this event was. A source of electricity is also a great idea if you are renting our Battle Rifles. As for the entry-level taggers such as the Phoenix LTX, Titan, or Hornet, you won't ever need electricity or Wi-Fi.
Local parks are a great way to get people outside and active. In our (admittedly biased) opinion, there's no better activity in the park than an epic laser tag showdown. So whether it's a zombie-themed Halloween fright fest, a 4th of July battle, or just a fun weekend in the park, Laser Tag Source has got you covered!