Is there anyone in the world who doesn't love summer? The hot, sweaty days combined with those hot, sweaty nights, plus all of those mosquitoes buzzing around… nothing better! But in all seriousness, summer is awesome. The pool parties, the cookouts, that feeling of stepping into an air-conditioned building… it all adds up to create a great season! But why stick with the same old summer routine? It's time to mix things up with an epic laser tag party!
So how do you dominate a summer laser tag battle? Well, the first thing you need to decide is where you want this showdown to take place. Will it be inside in the air conditioning? Outside in the backyard? Or maybe you're just going to get real crazy and have your laser tag showdown on the beach! Whatever the situation is, we've got the equipment for you!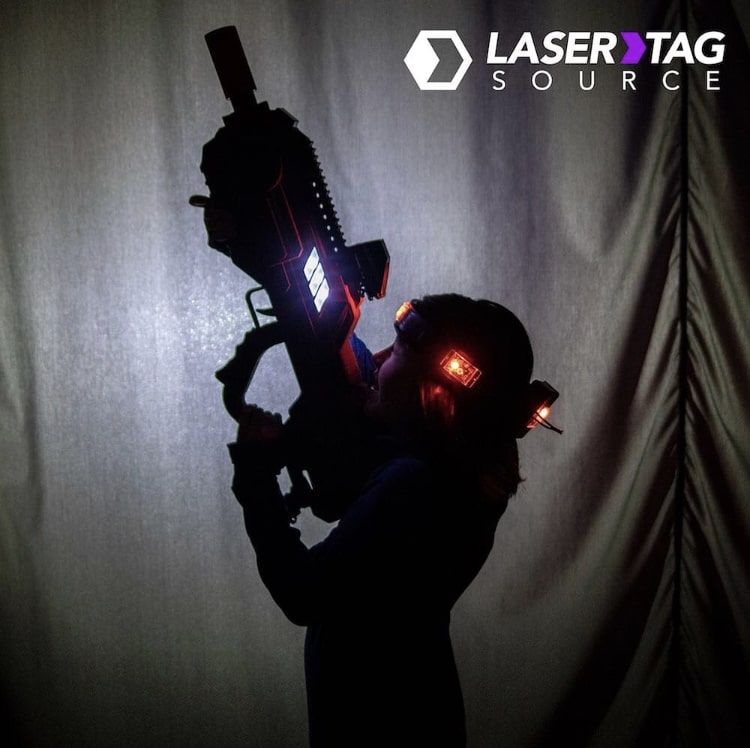 Climate-Controlled Showdown:
Recommended Tagger: The Battle Rifle
Recommended Event Essentials: The Party Lights & Portable Speaker System
For an indoor battle, you'll want a laser tag gun that looks sweet in the dark but still performs with the best of them. Look no further than the Battle Rifle. With four different game modes and a variety of weapon options, it doesn't matter if you're escaping the heat or escaping one of those summer storms: the Battle Rifle will satisfy all of your entertainment needs.
Of course, if you want to really up the ante, then throw in our other most popular indoor accessories: the Party Lights and the Portable Speaker System.
Backyard Battle:
Recommended Tagger: The Phoenix LTX
Recommended Event Essentials: Bunkers & The Backyard Movie Theater
The best backyard laser tag battles are the large-scale kind; perfect for the Phoenix LTX. Set up your battlefield with the bunkers and set up the movie theater with some classics playing on the big screen. Personal preference: I'd recommend something with a real 90's feel. Either that or a super-spy movie. Whatever you choose, it will enhance the battle!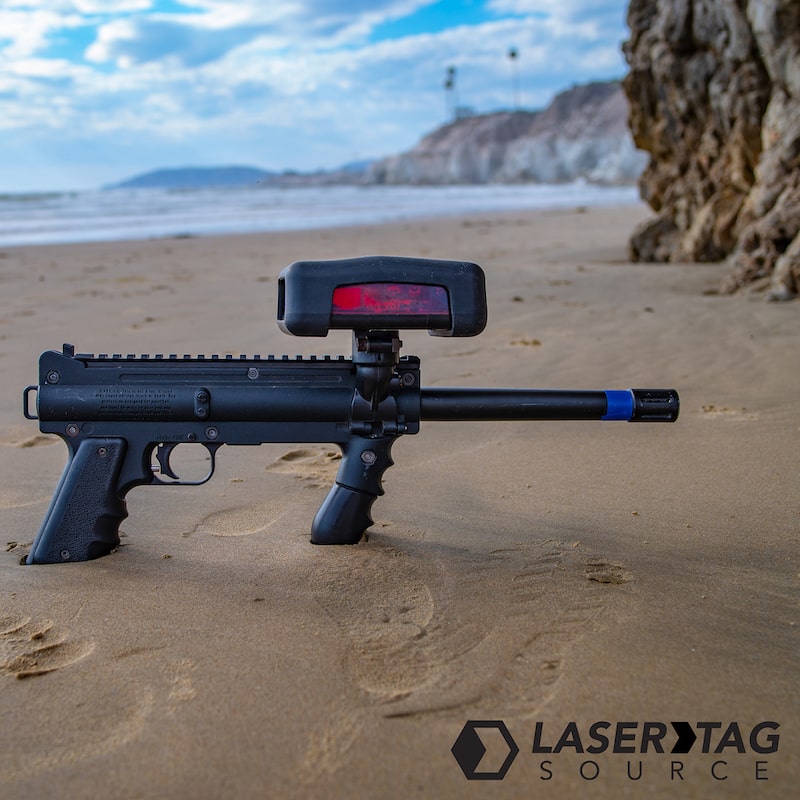 Laser Tag & Towels:
Recommended Tagger: The iCombat Barracuda
Recommended Event Essentials: The Portable Speaker System, the CCM
Finally, if you're really ready to switch up the traditional laser tag, it's time to head to the beach! Nothing screams "SUMMER!" like the beach, so it's time to take things to the next level! Throw in some bumpin' beach music and keep detailed score with the CCM as you run around the sand with our premium tagger!
We all get a bit bored over the summer eventually. You can only do the same summer activities so many times before you're looking to liven things up. And we have the solution to your problem! To get your reservation started, just hit that button at the top of the page!